"The World's Greatest Racing Car" – The DOHC Peugeot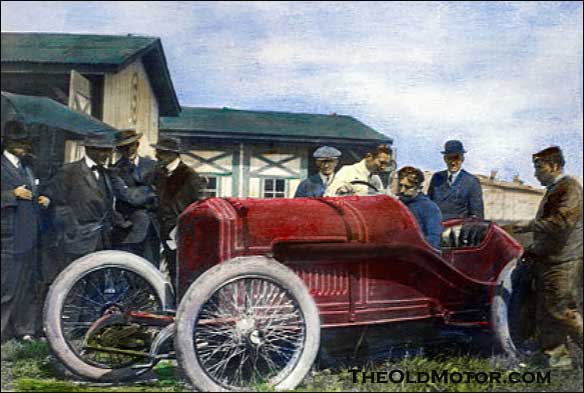 The discovery of this photo at Indy (above) prompted us to search out other Peugeot photos and construction details, which will show you this brilliant dohc, four-valve four-cylinder engine designed by Boillot-Goux-Zuccarelli or "Les Charlatans" as they were called. Boillot and Goux were both racing drivers and Paolo Zuccarelli was a very talented practical engineer-mechanic. This engine that they created in 1912, established the dohc four-valve layout that is still in use to this day.
Stop by and see the rest of the very interesting post that we have put togetherwith many other photos and period magazine articles.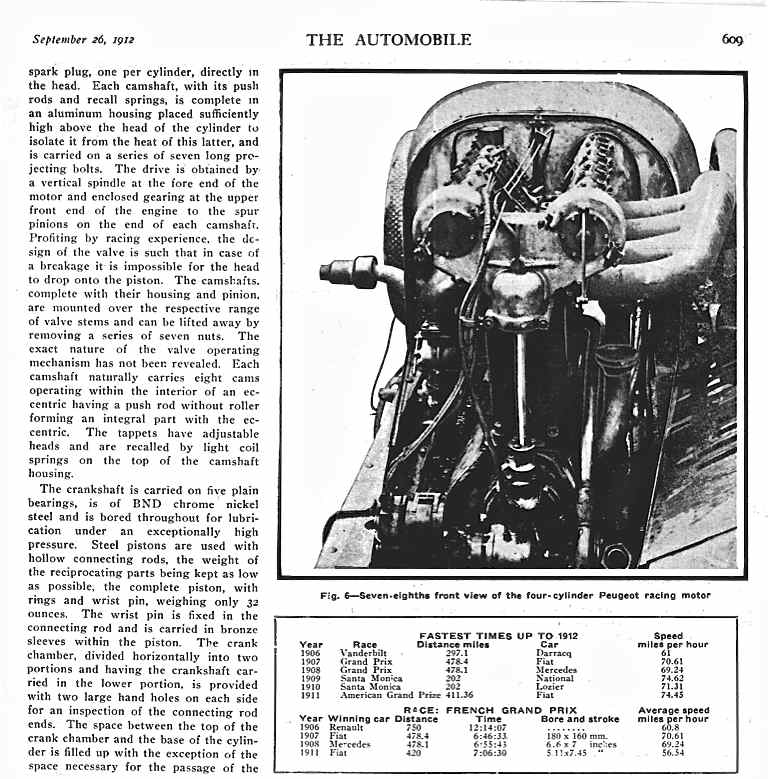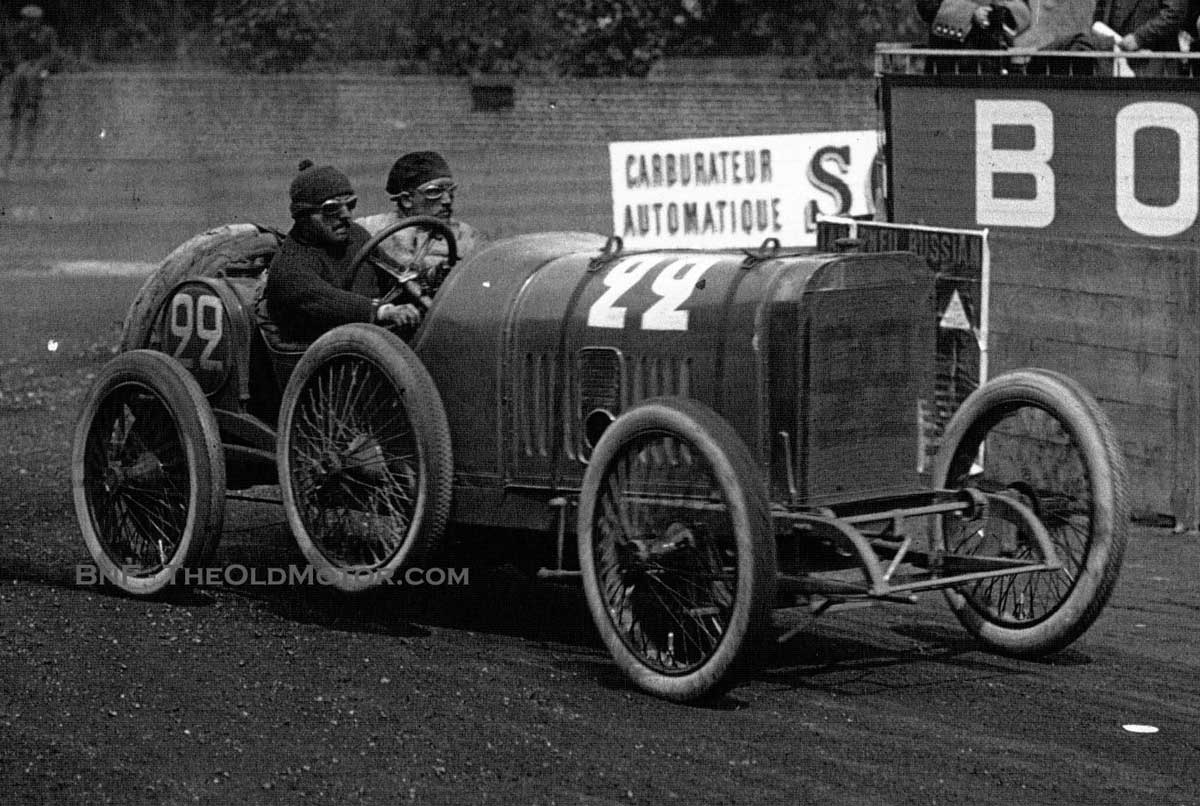 Part II is now up and we have many very rare photos showing the Peugeot bits as seen below. Stop by theoldmotor.com where you can learn much more.