Barn finds
GBt,
the motorbike on the right is some recente japanese trail and on the left is a EFS GT SUPER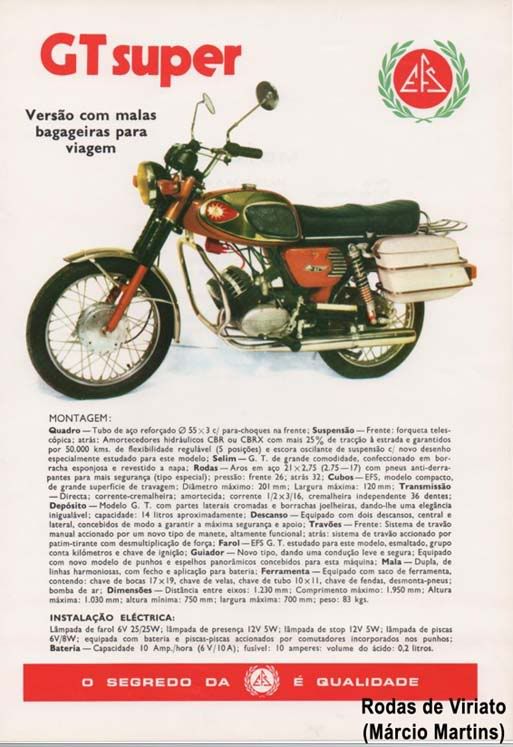 Off Topic;
EFS is one of the numerous portuguese 50cc brands who grows under the 2 whells market protection laws before the 1974 revolution, taxing big cube capacity and keep japs away wilth high import taxes.
We have a lot of brands, and with the "CASAL" exception, most of them just put together 50cc bikes with engines and more or less parts from other manufactures. Only Casal, an old Zundapp importer, build his own engines, but most of them are copy of Zundapp 50cc engines (pistons ciliinders, clutchs, etc, etc, are interchangeable) or MotoVillla in 125cc. In the end (80's) Casal projected and build is own engine for the top of the 50cc range, know as the "Casal of six", first portuguese 50cc bike with six speeds and disk brake at the front. They even get a world class record of speed with HUVO tunned engine, but is to late, years and years of underveloped products with a lot of genetic problems and pour build quality, could not compete in a open market. I think the same thing appens to spanish motorcicle industry and in another scale to part of the british sportscar and most of british bike industries.
As example of this the career of one of the best hits in portuguese sport 50cc bikes, the "SIS Sachs V5" (V5 is for 5 speed gerabox, a must at that time)..
Introduced in the early 60's, is a very good sport 50cc bike from that time, but end his carear like that in the early 90's...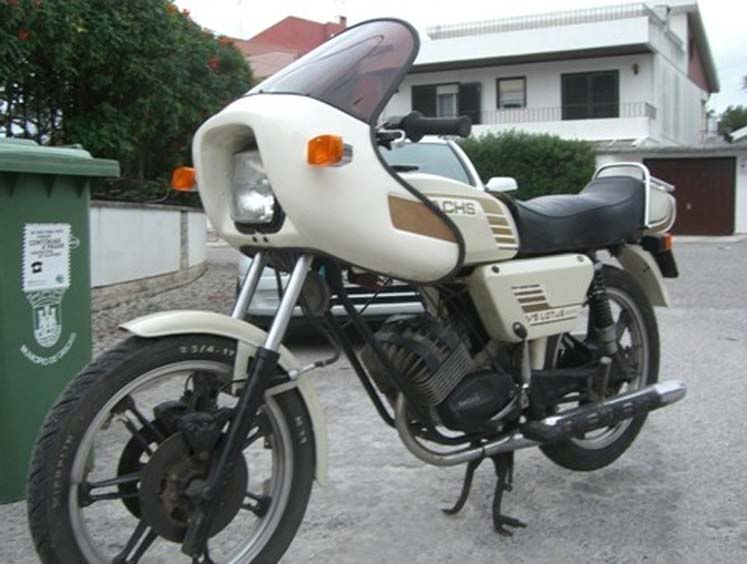 Basically wit the same engine, carburator, exaust, electrical sistem and frame. (they just screw two bars in the front but the main structure is the same.)
EFS for example, sells the GT (working class workhorse model) and the Formula 1 (sport model with a fuel tank copied from suzuki) with exactly the same running gear
The biggest market players are Casal (with own engines), Famel (only with Zundapp enginess) SIS Sachs (only with Sachs engines), EFS and MacalL (These two use Sachs, Casal, Zundapp, Kreidler, Puch, Morini, or even Honda engines. But there are a plethora of other small brands, and with more or less dregree of in house production, they mix parts from the same supliers. For sucessive generations thoose 50cc's are objects of deisre, today this kind of portuguse/only bikes (we call the "motorizadas") have a strong follow . Tthe preservation ratio is growing, clubs, events and a network of supliers and specialist is start to show up.
More at...
http://www.motorizadas50.pt.vu/
sorry by the extense off topic and my bad english.
nuno granja