Brilliant/awful/wacky classic promotional vehicles
Tue, 2012-05-22 23:41
#10
A mobile 'skip'. Not a bad idea really, loads of room for shopping, solid structure means you probably come off best in a fender-bender, and unlike most models, the open version comes as standard. The only drawback I can think of is that people will dump rubbish in it every time you park.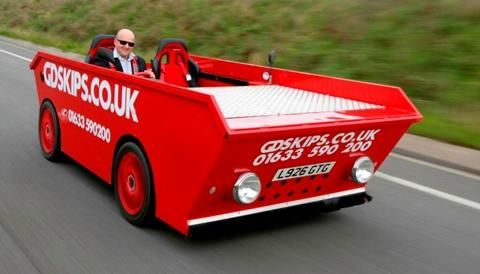 Is it wrong to really quite want this?
Not at all. Very practical and I suspect buying a second hand skip should not cost too much. Just make sure you give ti a clean out (you never know what has been in there) bash a few dents in - they are always dented from the inside out - and a quick repaint, you're set to go. And now with the added bonus; if it is based on a pre-'60 skip there is no MoT!
Chris M.