Cars boats bikes and planes, in Art
The cover of my Running Report from May 2012 at the portuguese classic car forum. Staring myself and my Audi Coupé Gt in spoof of the Bullit poster...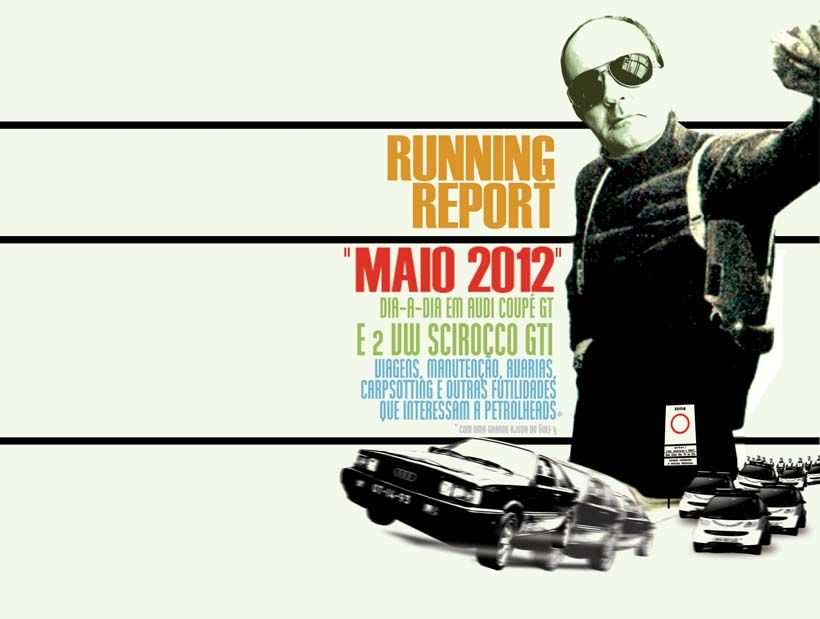 This month the theme for the cover is "chase" on "old cars" promoted by Lisbon Mayor (we have our own Red Ken now), who is trying to ban old cars from the center of town (unless you pay e few undred of euros to classified it as "Historic Vehicle"...) and as you may notice metro police use Smarts :)))
and as usual the text says;
"RUNNING REPORT 2012 05
Daily driving in Audi Coupe Gt and 2 Mk2 VW Scirocco GTi
Trips, maintenance, repairs, carspotting and
other vanities in witch only petrol heads have interest*...
*with a litle help from my wife's Golf4"
The back cover...
We are figting this laws and later i report the results...
To other 2 posters made by me and used on our fight...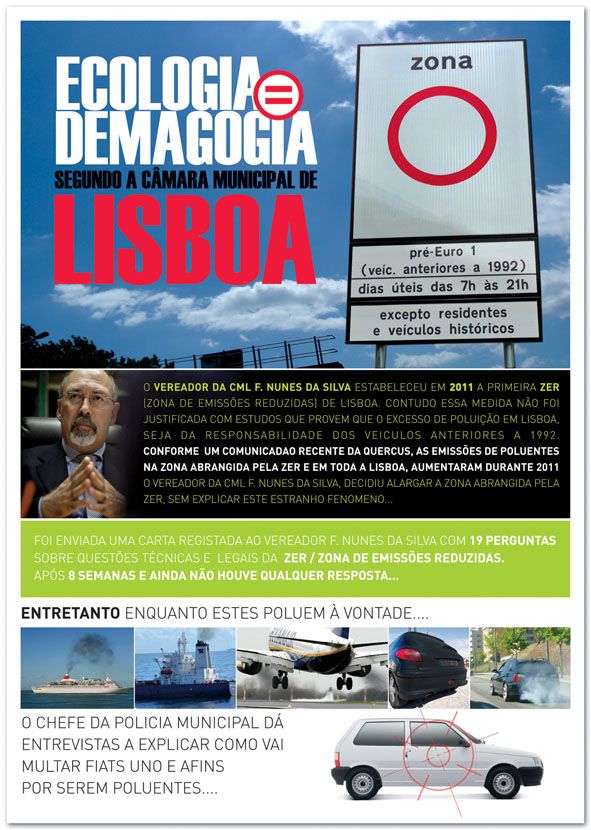 Sorry the text is on portuguese but it snows the weakness on the green laws from the Lisbon Mayor...
Once we have news (good I hope) i will report them but it gona be a long fight.
nuno granja