Classic cars in the movies poll
Fresh catch,
My grey MK2 Scirocco GTI a few days ago, posing for eternity with the portuguese most famous VW Type 2 "Bay", outside of a Oporto movie studios...
Apparently it looks like an old Lufthansa Airpoort Bus lookalike....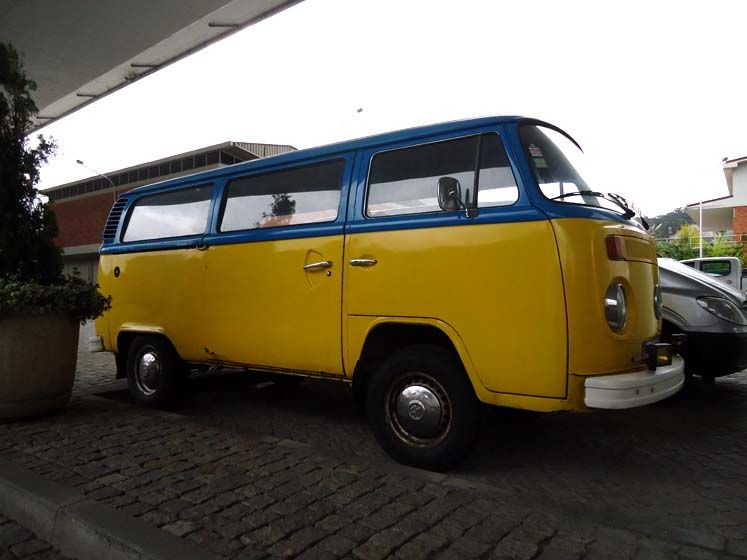 But this "Bay" became famous 10 years ago when 4 movie enthusiasts made a movie about 4 small crooks from the Oporto east suburbs (with the strong tipical accent and all the "F" words list ) called Balas&Bolinhos (Bullets & Cookies). They made it with their own pocket money and during their spare time
Its something between an amateur mix of Kusturica and Guy Ricthie with Oporto east suburbia sauce.
Some how the movie went to a small cable channel and after that it becomes an hit over the web.
http://www.youtube.com/watch?v=aIjtlJGv-mE&feature=youtu.be
(at the minute 1.44 we cans see a BMW E21 323i passing by hasard...)
The trailer..
http://www.youtube.com/watch?v=JRqvlw4JxGo
After that sucess they get a loan over an house mortage (150.00eur) and 3 years later they release the Balas&Bolinhos 2, o Regresso (the Cameback). Despite the fact that the movie was only in exibition at 6 teathers in north area, its a big sucess and for the first time for the last decades, a portuguesemovie paid itself with movie teather profits and not with the tax payers money (as governement aids to culture as is usual in Portugal...)
The trailer
http://www.youtube.com/watch?v=rSUv-mLhj34
Now 10 years after the first one they made another one, the Balas&Bolinhos 3, this time with a larger budget (but no money from the tax payers).
With a brillinant promotion, mainly over the internet and exibited all around the country at this moment its very close to be the most seing portuguese movie from all times...
The trailer...
http://www.youtube.com/watch?v=QR5923I5-dA&feature=youtu.be
They still use the "Bay" for promotional events with the later movies..
nuno granja