Classic filling stations
Fresh catch.
"Estação de Serviço da Curia", spotted last week during a business trip.
Located at the midle of Portugal on the border of the Estrada Nacional NºI (National Route nº1), and at the Curia's junction.
Curia is famous by the local hot springs and in the early days (40's to 50's) it was as a filling station and maintenance workshop, providing services to healthy familys who came to the hot springs and the cars passing by the National Road Nº1, the portuguese main road.
In those days locals d'ont have to much cars to justify such a big and modern building far away from the big towns. The refined tipography, wich stills present was an uncommon sigth in this areas (and still is...)
Now with the Lisbon - Oporto highway, the improved reliability and of modern car´s larger maintenance intervals, is only a workshop doing a litlle bit of everything on local cars. In the mean time having a car become common with locals.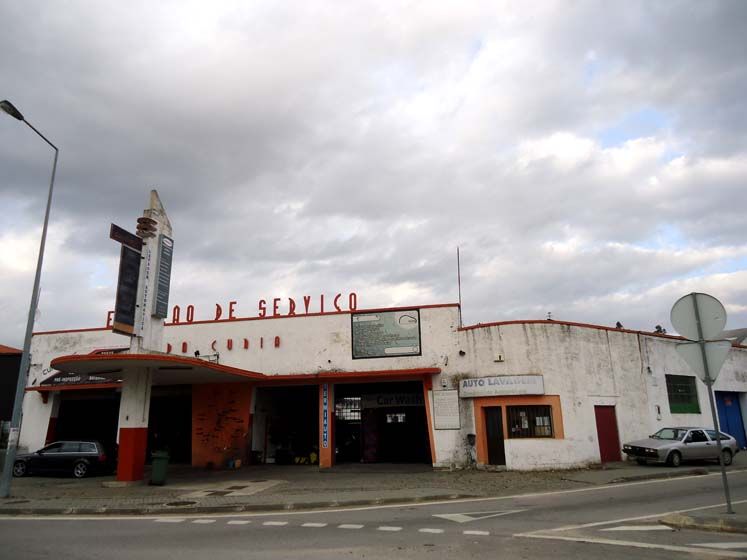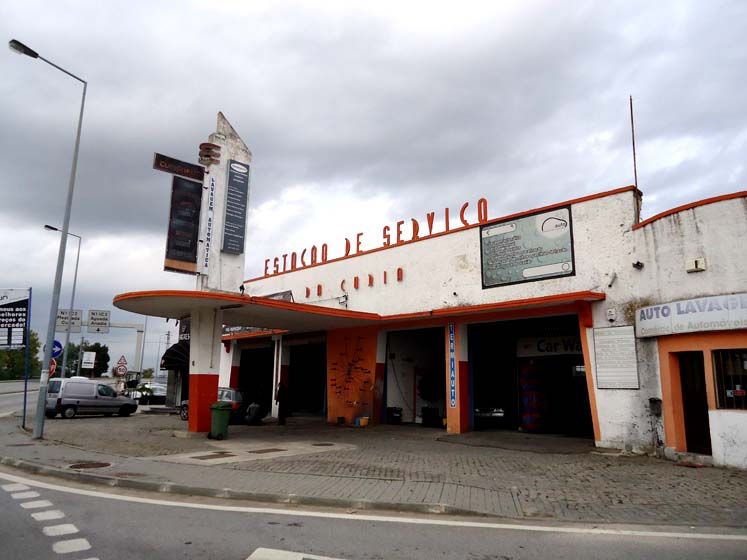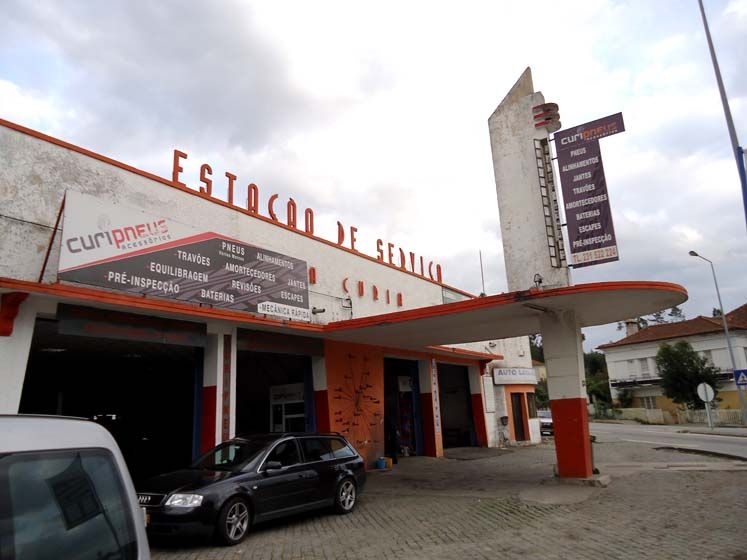 As it still in use, they do the building basic maintenace, but the preservation is close to zero and the future's uncertain. They use a lot of business communication suports that d'ont mach with the building, and the "restauration" of this map on the wall (a very commun item on portuguese filling stations in those times when a map was a luxury itrem and GPS not even science fiction gadget) show that very clearly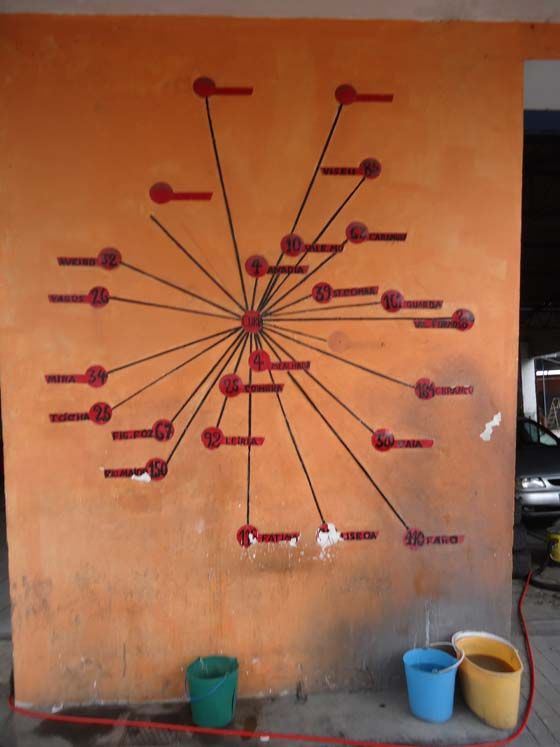 nuno granja