Comments about the latest C&SC
I had finished the CSC April issue a few weeks ago but due to very busy weeks I have no spare time to write about it.
Starting from the regulars, even if Mr Buckley's Backfire and Mr Elliot's Misfire are good as usual, from my point of view Simon Taylor's Full Trottle is exceptional. I couldn't agree more with his point of view and somehow I feel at home. In this case "home" is the portuguese classic car web forum, where those subjects are very commun.
The first article I read is the "Kings of th Mild Frontier". Nice article about interesting cars even if (again, from my point of view) there some bad choices for the cars on the article . I'm not a nut and bolt purist but the Citroen awfull hardtop (where is the plastic/canvas top?), the Moke awfull rollbar and the multiple "things" on the "Thing" look no good, to compensate the Matra Rancho "Découvrable" is fabulous...
I would prefer a more original cars as this 181 from the president of the Portuguese Aircooled VW Club. It is not a trailer queen as shown in the photos taken "on location" last summer, but it looks a much better car in is original condition...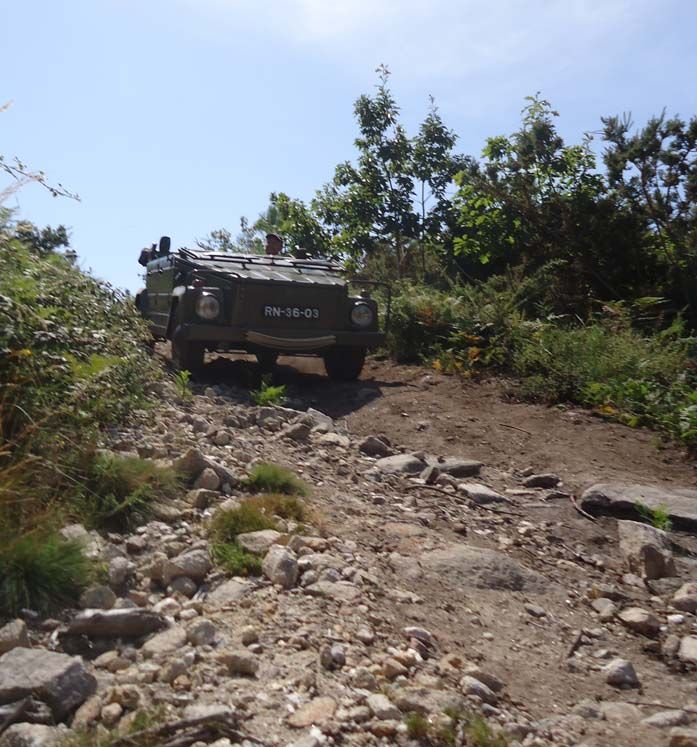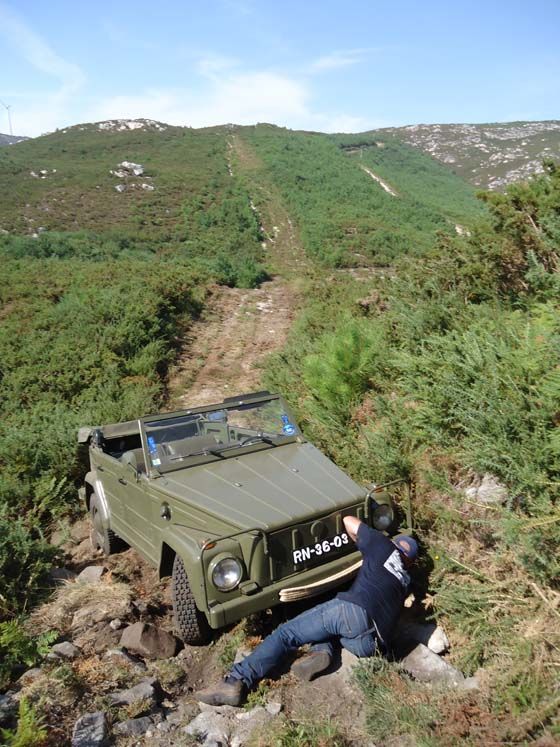 The articles about Lockart, Simon Lea and Ercole Spada life tales are very interesting. The genius of Ercole to style such different cars as the Alfa Zagato/Lancia Fulvia Sport and the BMW E34 or even the FZ93 impress me.
On the other side I didn't aprreciate the Fiat 500 special. Probably it looks to me as an awfull buggy, and in this matters the Bruce Meyers creations are the best (the classic "Manx" or the Tow'd). And there is another nice life and motoring tale...
Next...
Love the articles about the Lambo, and the Tiger. Different cars and "careers" but very interesting from the point of view of a petrolhead.
The Rover/Sandart is interesting as a piece of history about old england values, but my cup of tea is the duel between the Bristol and th AC.
Two of my favorite cars from the era, difficult choice but I think i take the AC Greyound, iI just love it... as the Bristol.
On the Our classics, I couldn´t agree more with Port opinion about... points. Read all the other tales from the CSC crew and love to see an "youngtimer" at "Yourclassics".
The extra book o celebrate the 100 years of Aston Martin is a great gift. Nice source of infoand history to keep on the shelf
keep the good work and in a few day I will be back with the May issue.
nuno granja