Help Us ID An Incredible Mystery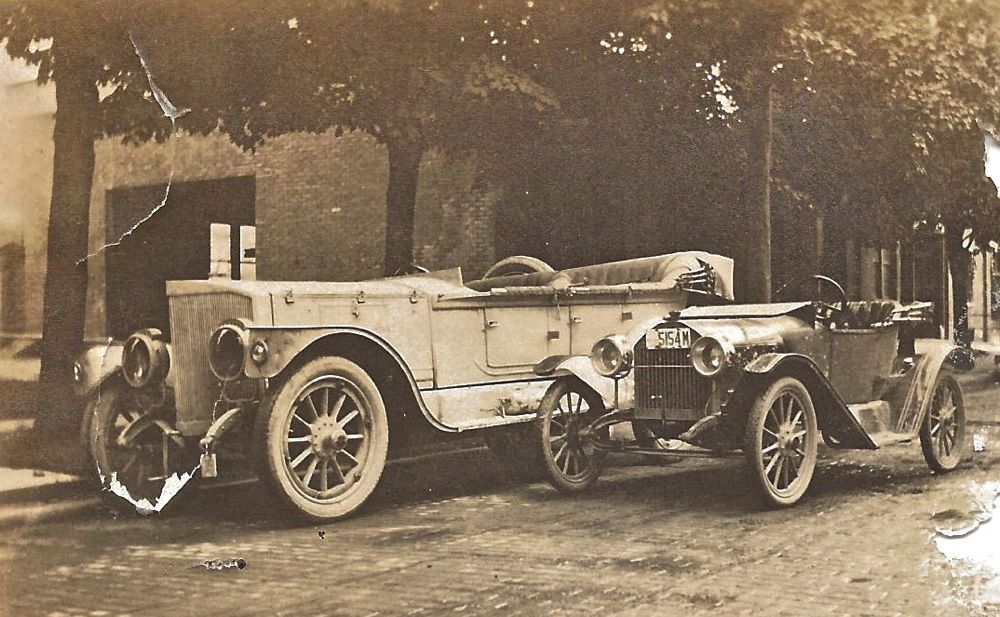 We need help at http://theoldmotor.com/ to ID the chassis and the coach work on this unknown car. We have already proven that It is NOT a Mercedes or a Benz and we think that it maybe on a six-cylinder chassis, possibly a 1912 or later Fiat Six.
What we do know is that the picture was taken in Michigan and the license plates appear to be from 1914. I believe it is a remodeled car as the hood and the radiator along with the L-shaped shelf at the top of the body look to be not by a professional coach building firm. Has anyone seen the distinct ridge as can be seen under the doors on any coach work before? It may be a clue that will help at least ID the coach builder.The post on our site can be found at The Great Unknown if you know and details about this car.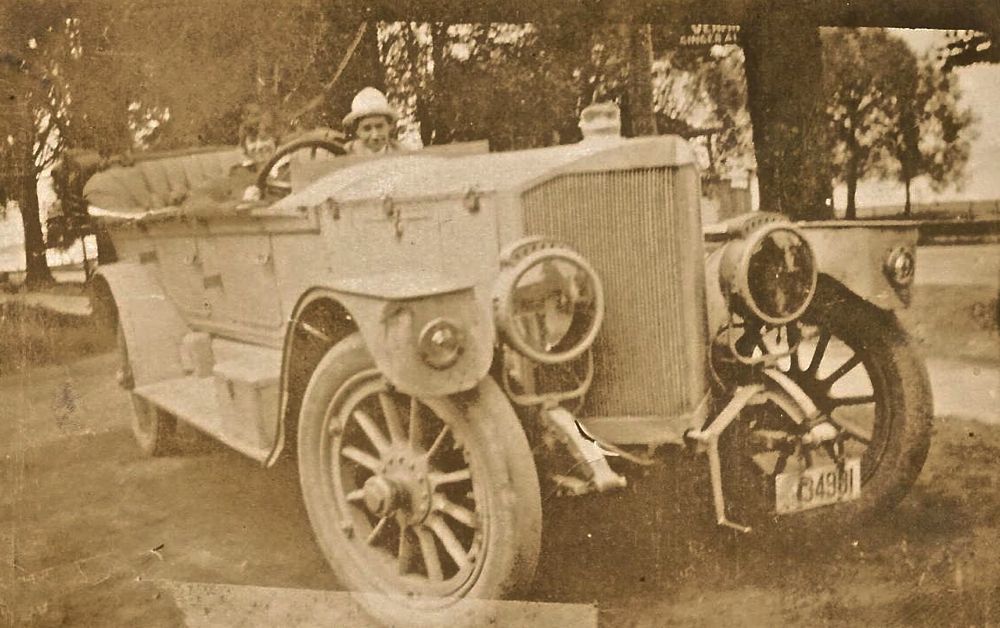 Morning guys,
This is really quite the interesting automobile.
Yes it does bare quite the resemblance to the photo link attached above.
Soooo many builders of great cars that need to be identified and noted in historical archives, as each deserves.
P.J, from Italy has posted the picture at autopuzzles to help out.
Perhaps it will be identified, these guys are big time history buffs.
Love the site here >> and it is viewed by many around the world, great work and topics !!
John