Modified Classics...
How to kill a special bug,
The most evolved VW Type 1 sedan ever buit was the 1303S /1975 year model, after that the only models in production worldwide, are the basic entry level models.
The 1975 1303 S's sedan euro specs and the 1303's euro spec cabrios produced at Karmman from 1975 until 1980 have some unique specs that made them the best VW Type 1 ever.
Along with the IRS rear set up and Mac Pherson front suspension intruduced at 1971 on the 1302, the curved screen, new dashboard and improved ventilation introduced in 1973 with tte 1303 model, the 1303 S 1975 year model (from August 1974 to August 1975), have Golf MK1 (launched in 1974) derivated front seats with head rests and rack and pinion steering also derivated from the Golf Mk1. Other unique specs are;
The inner shape of the front hood mold is more square ...
The bumper suports are pressed steel instead of the solid steel barrels...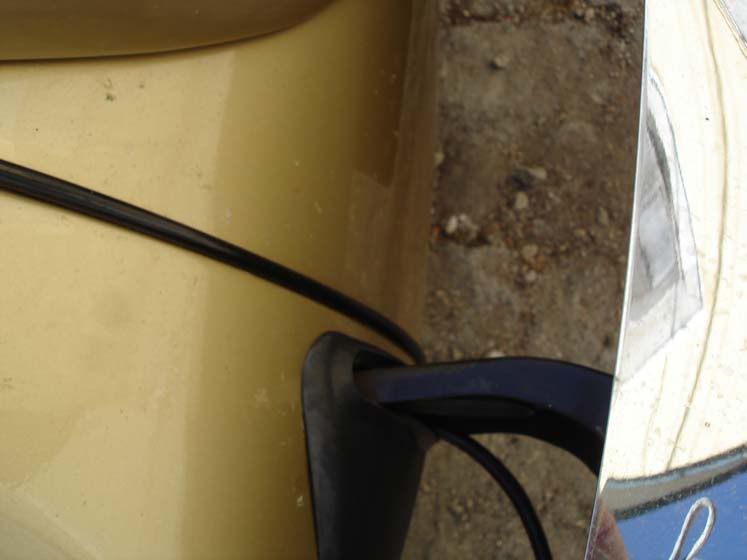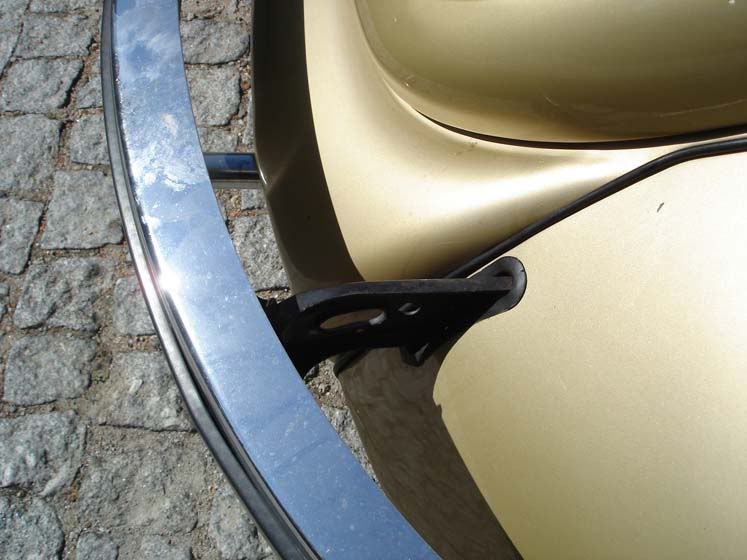 The front lights are solid beam (also as the Golf Mk1)...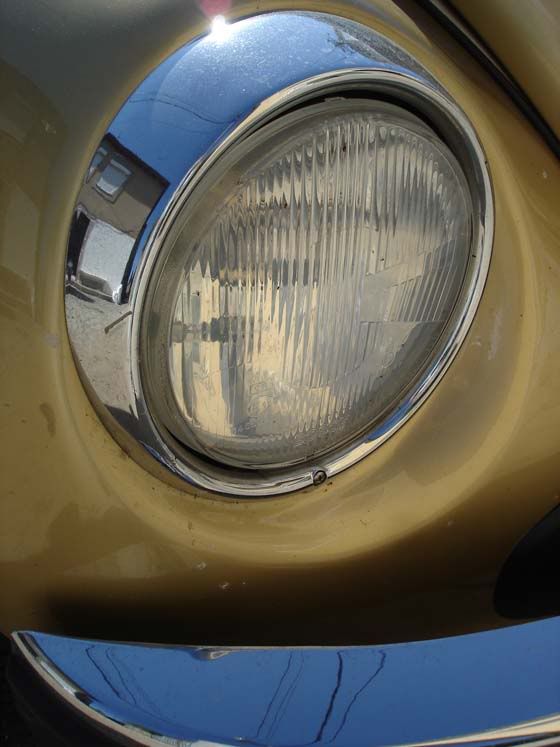 The front indicators moved from the top of the front fender o the front bumper... (also as the Golf Mk1)
The rear panel over the exaust is bolded in order to receive the cataliser on then Us specs models...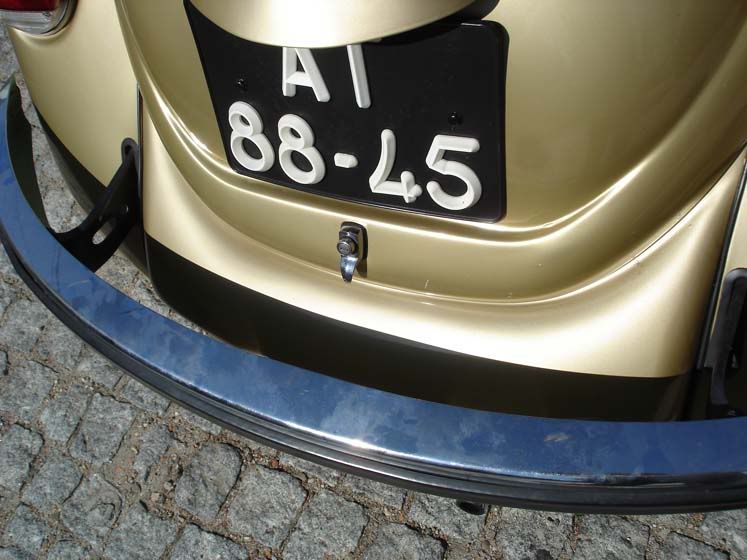 The number plate light suport have this center moulds and an inside air intake...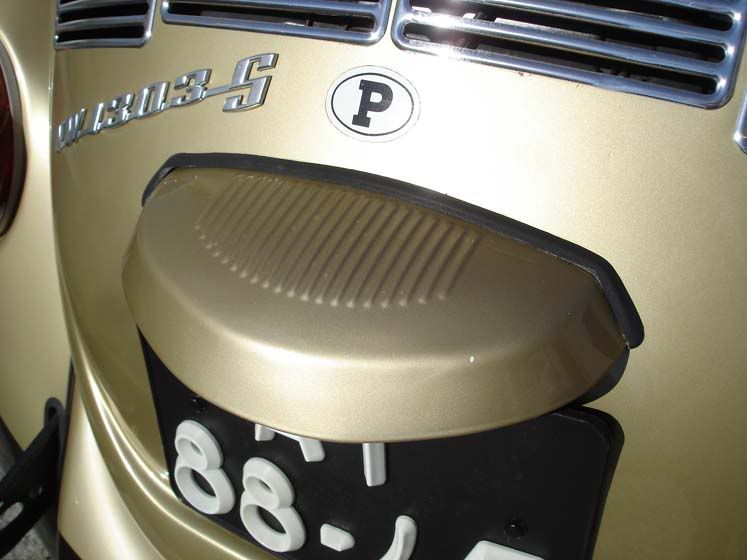 At Portugal this last run model, had a special series with a few more special features, as original VW 3 spoke black sport steering weel,and sport steel weels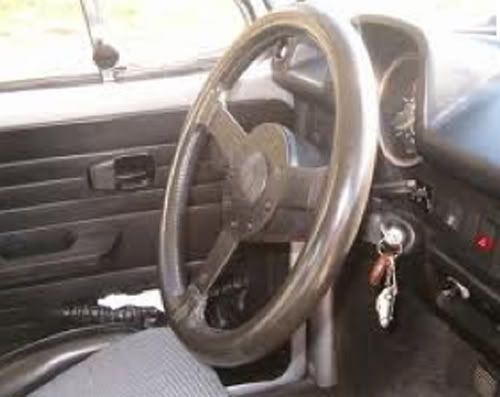 All cars from this last run sereis are metallic grey ou gold, (number plate letters are BT, AT or BU) and are very prized for classic VW aircooled enthuisasts, almost doubling the value over the regular models.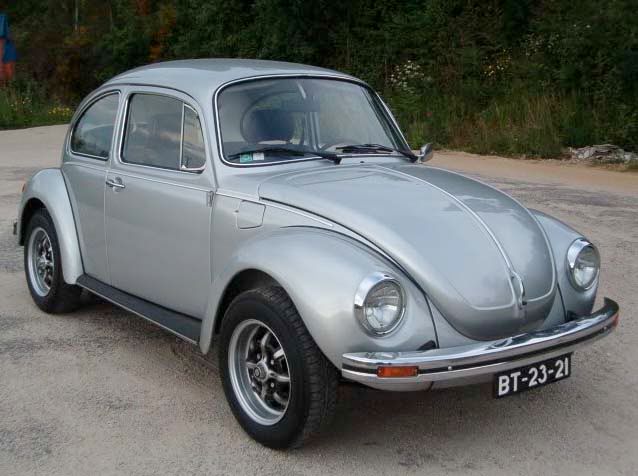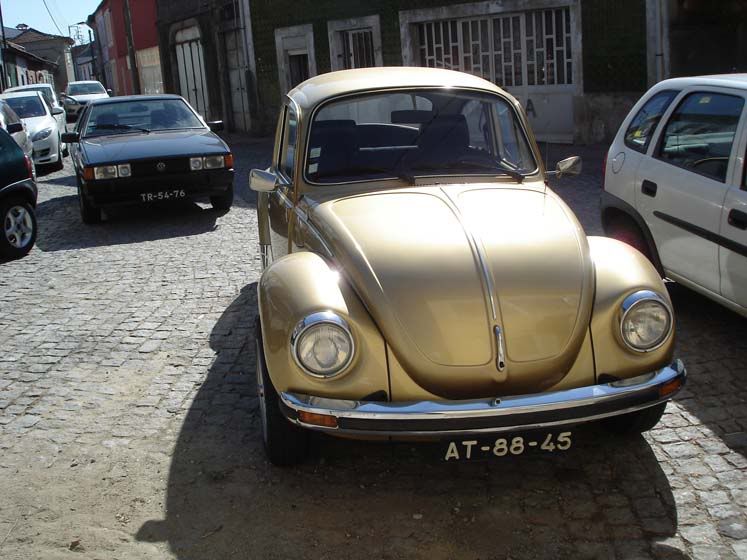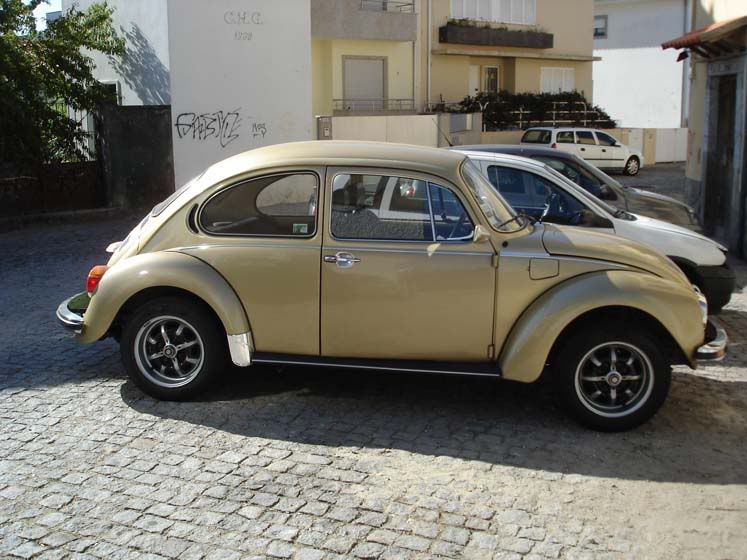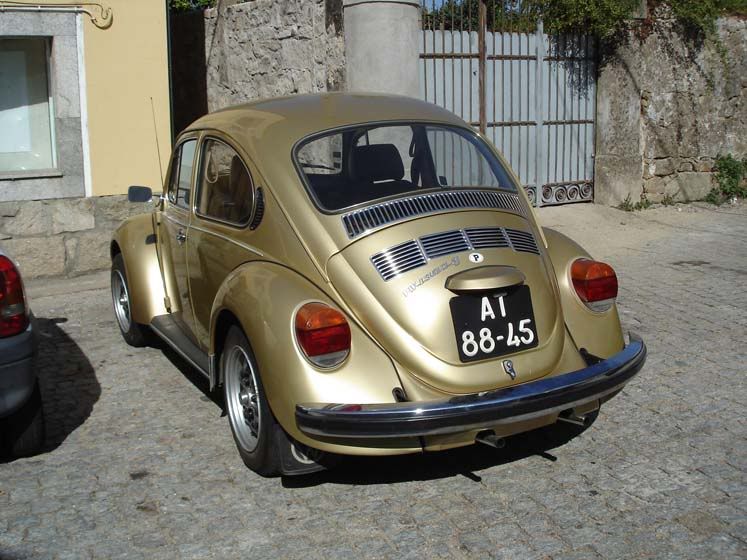 Well, to my (big) surprise someone show up in the last Lisbon informal meeting with a transgendered beetle. They cut oof the sedan roof, and as resulte this is not a cabrio and not a sedan, and create this monument to bad taste, they ahve used one of those rare 1975 VW 1303S from that special portuguese last series...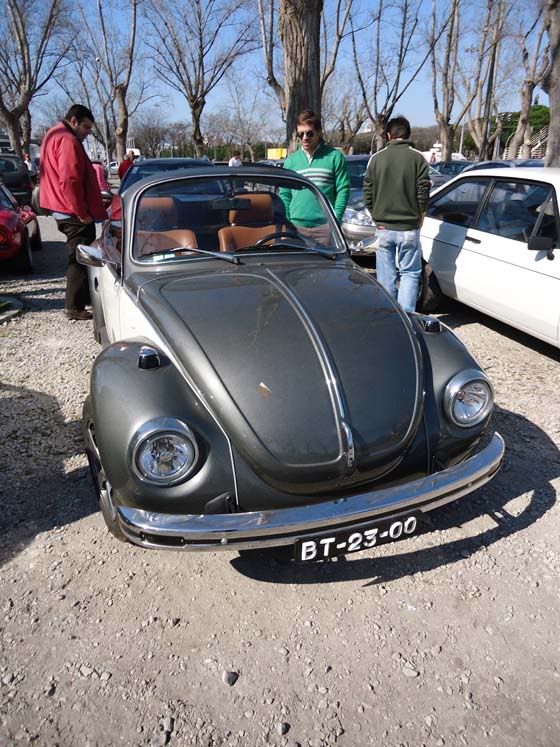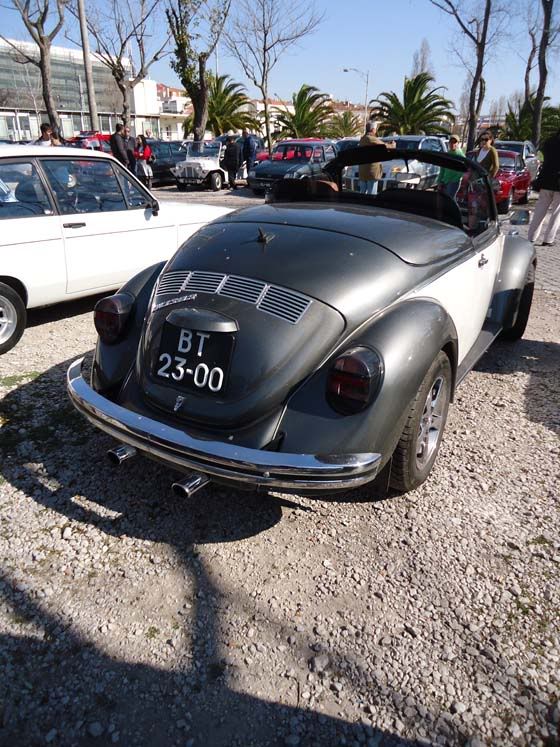 Still there some of those special features...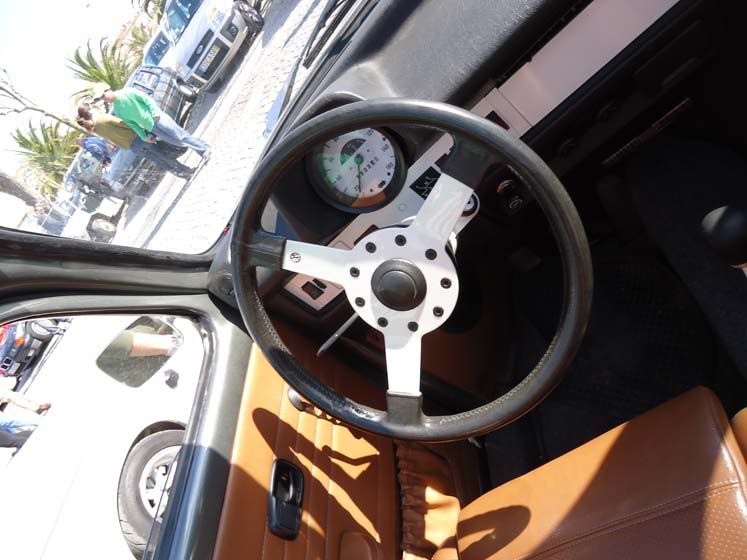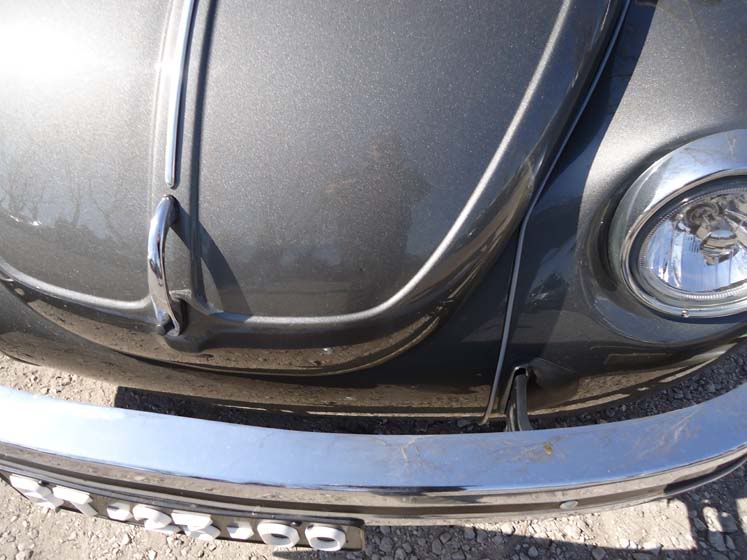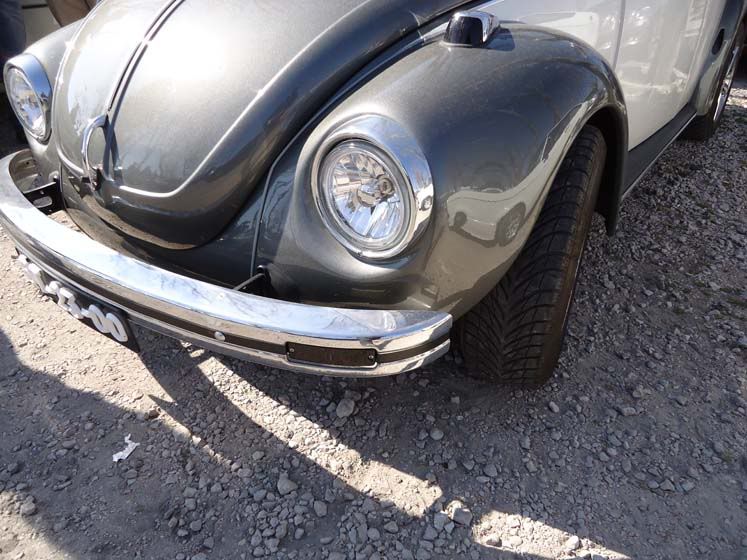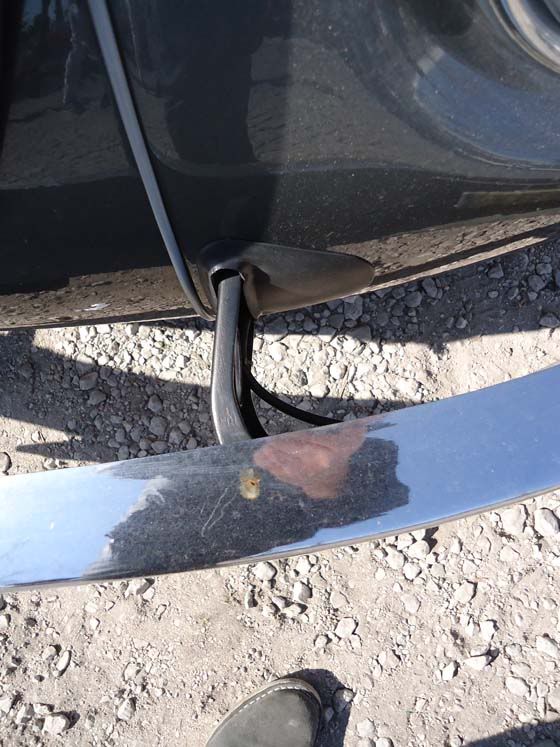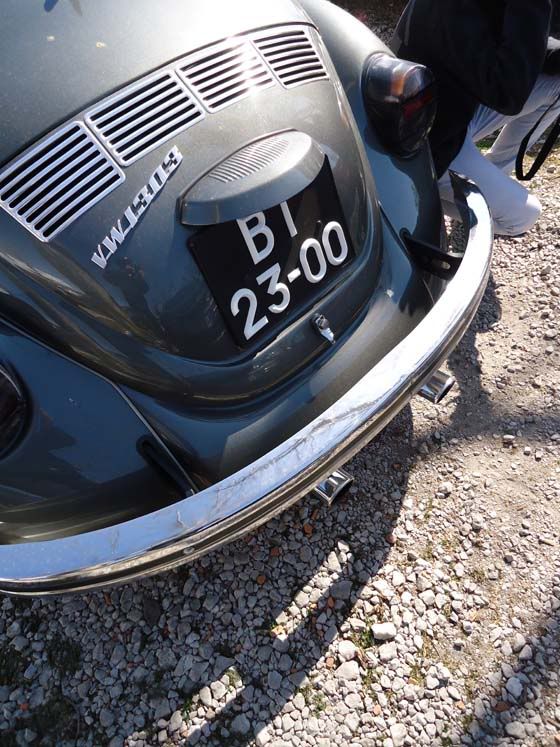 nuno granja