Scale models of classic cars.
To finish with the Escorts, the most famous MkII among portuguese 80's rally fans.
The "Diabolique" MkII Escort from Joaquim Santos...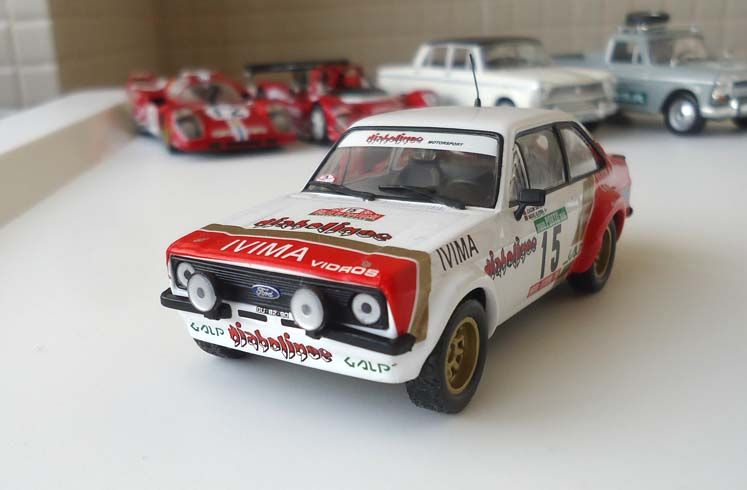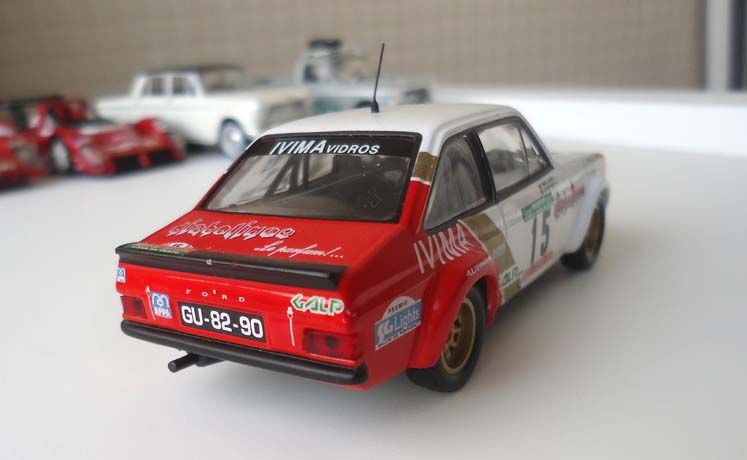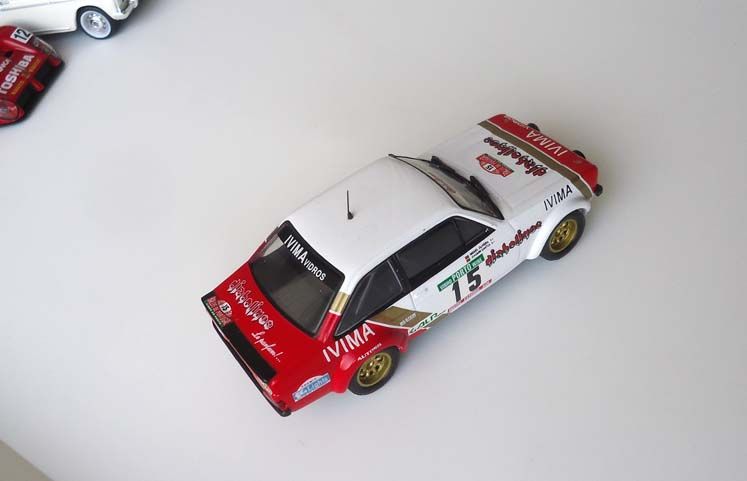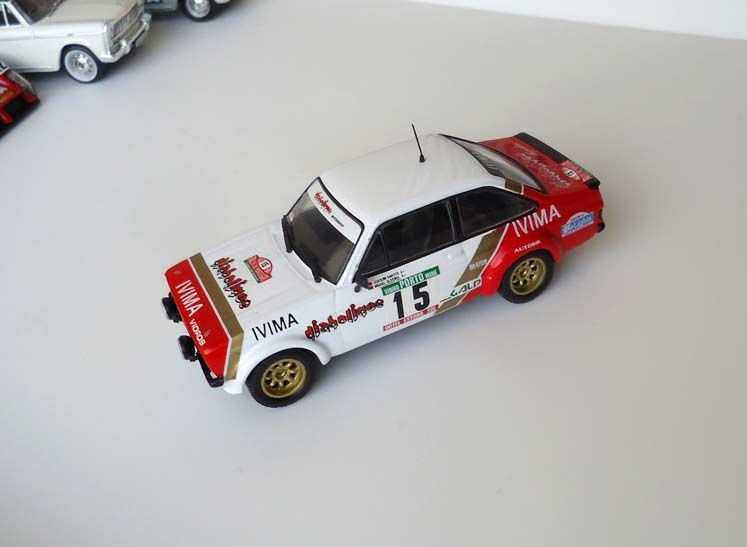 The 1/1 model in action...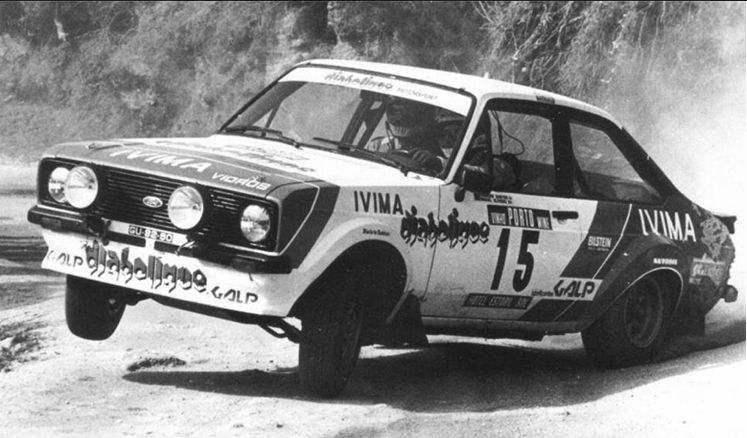 Joaquim Santos, is the most famous portuguese rally driver from his generation, with a a lot of wins and with the habit of being the best portuguese at the world championship Rally de Portugal. His best drives are at the wheel ok MkII's.
Internacionaly he became "famous" during the 86 Rally de Portugal, when he lost control of his RS200 an leave the road, killing three spectators and injuried 30. That accident is one of the reasons behind the end of group B.
Despite that sad fact, which almost everybody recognise it's due to the bad beavour of the public, Joaquim Santos, stills a very cherished driver and at any classic event its some kind of local petrolheads hero.
nuno granja