Spotted: classic cars on the road
A very rare (i think it is rare everyhere...) Toyota in good original condition
Spotted at Lisbon last summer, with my cellphone camera, but I can't miss that fish...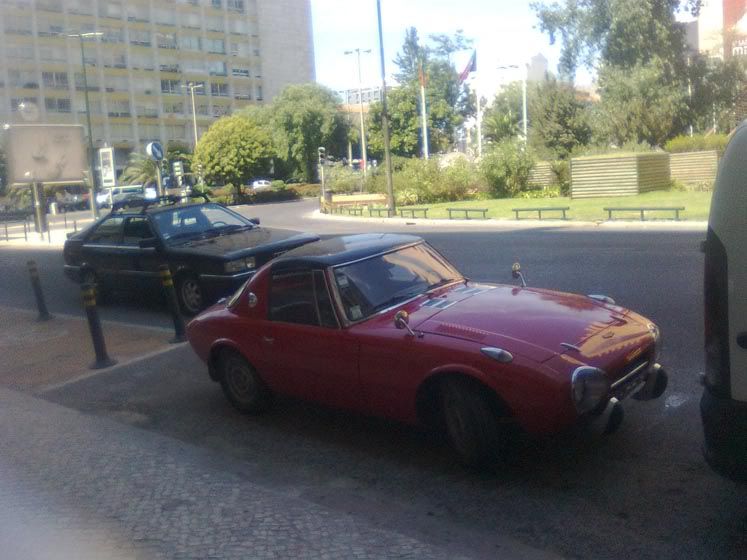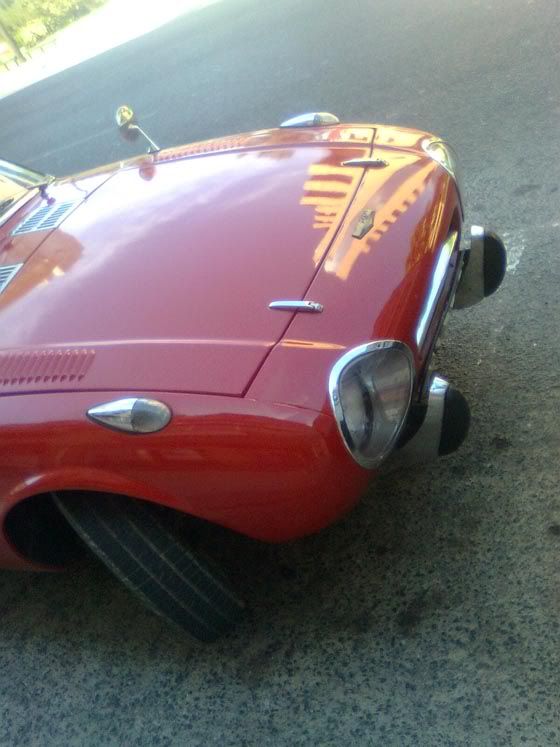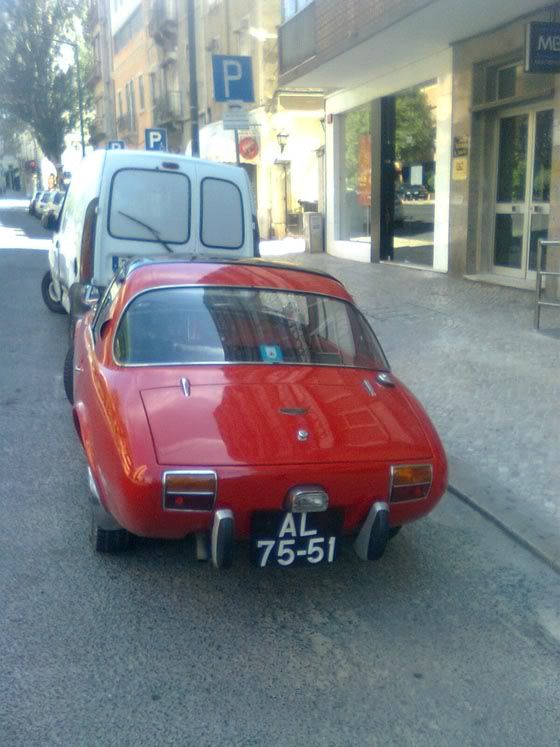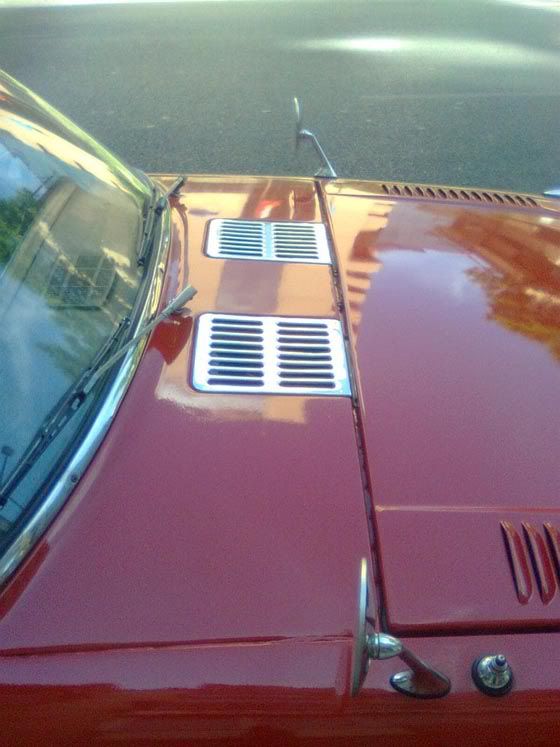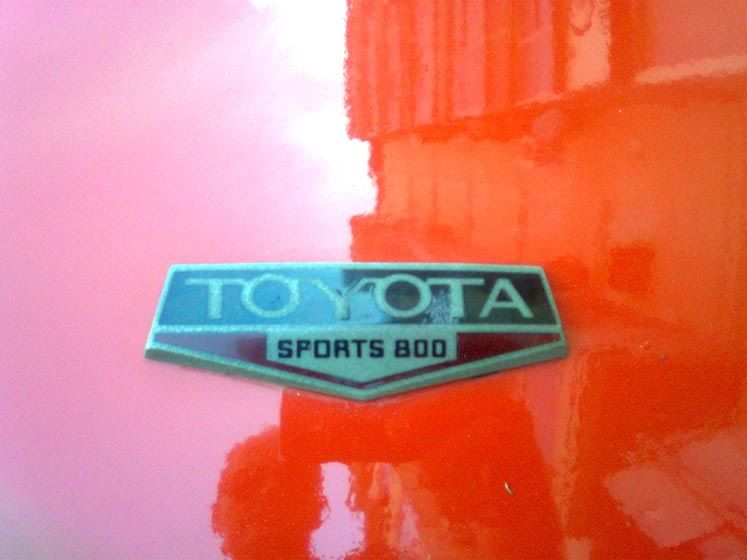 On the rear window a curious sticker from the biggest portugese camping sites company, still in activity and had celebrate 50 years of activity last year. They are one of my clients.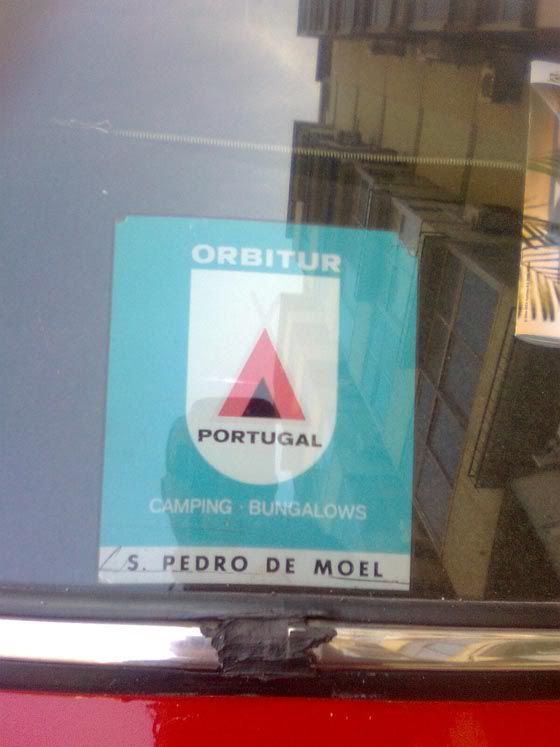 Another one of this Toyotas, but in this case on poor condition and not so original. This car is badly restored and stay for years on a open sky car stand at the road side of the "EN1" road (Estrada Nacional Nº1/Nacional Raod Nº 1).EN1 is a kind of the portuguese mother road with 315km of old tarmak between Lisbon and Oporto. Since the A1 highway become an option 20 years ago, this road become more and more for local trafic with old restaurants and other business on the road side, as some of the last surving oldstyle scrapyards.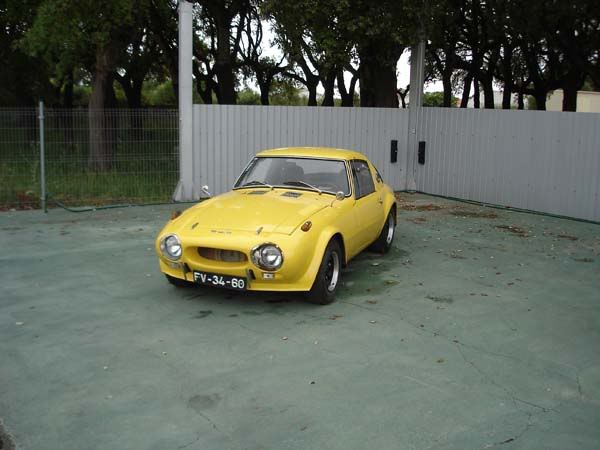 A fellow enthusiast from the portuguese classic cars web forum have a sedan Toyota with the same engine of this to sport cars a aircooled flat twin. I gona search in archives and will post photos here.
Will be back on EN1 road, that I take anytime I have time to travel.
For now and off topic, 3 snapshots from from a fast desapearing Portugal, taken on that road..
The Katrina didn't pass here, but...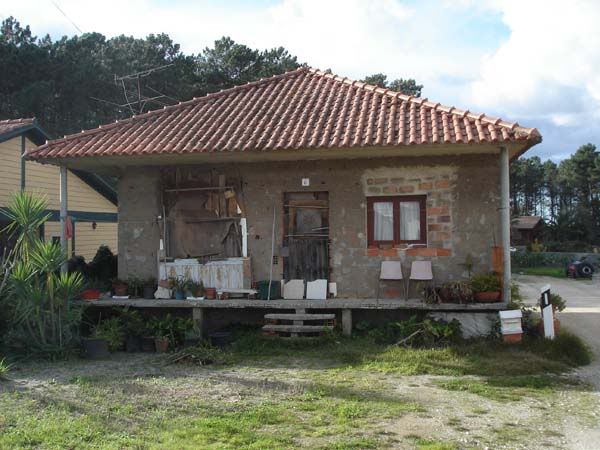 In this one the advert says "Specialist" - "Parts and Tires" - "Citroen" and to illustratte the advert the remains of a beetle...
"Cars from 1000.00 euros with MOT and warranty"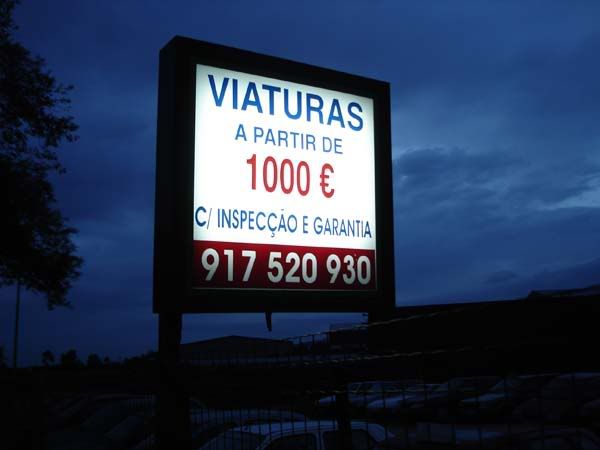 nuno granja