Spotted: classic cars on the road
Fresh catch,
A little bit off topic, but trying to avoid multiple topics, some more cars spotted on summer holidays road, but this time isn't due to any hasard...
We rent a holiday house in the area who lives José Alves, the president of the largest portuguese VW aircooled club. We have being friends for almost 2 0years, but now we have families and 400km between our homes and even if we talk a lot by phone or e-mail and sometimes alive in club board meetings, since long time ago we hadn't time together just to talk and enjoy the cars .
During the holidays I pay him a few visits and we get a fair amount of petrolhead quality time...
Here his early 50's VW Type 2 Split "Barndoor", one of the most famous portuguese Type 2 and with an interesting story...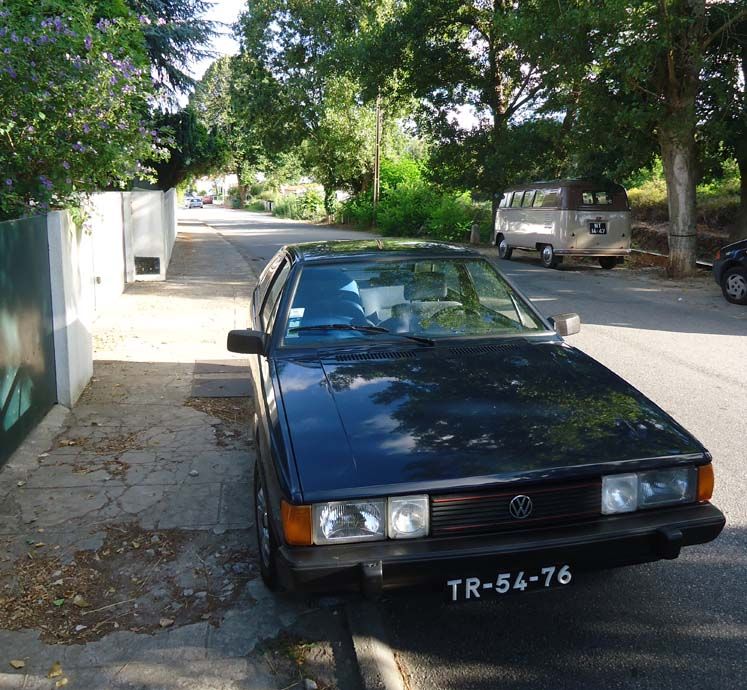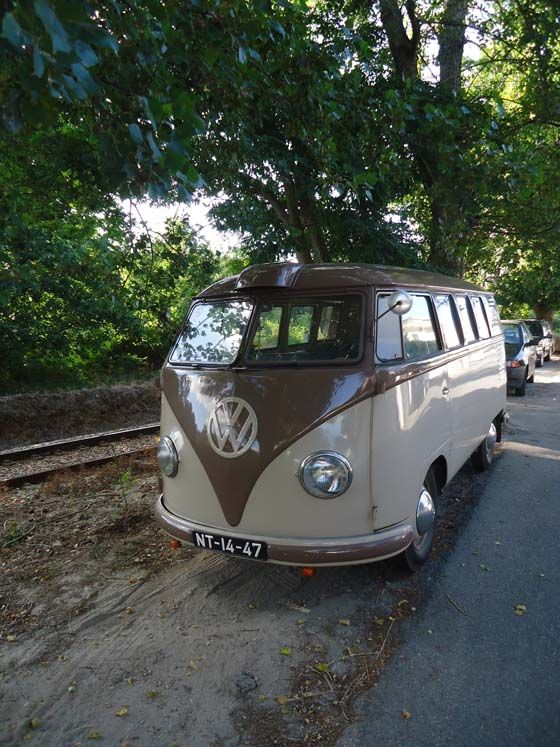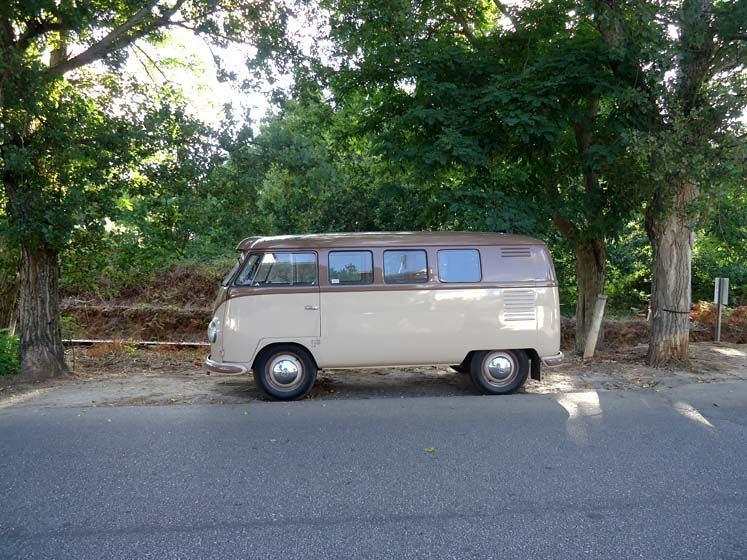 The original owner of this BarnDoor was a Oporto textile company and Jorge Contstantino, the founder of the club (sadly he passed away few months ago...) buy it from them.
Jorge used it prety well, as when he made with a trip to France in the late 80's, to one of the first french VW Aircoolled events. Then he sell it to José Alves who restored it ( no welding needed...) and also use it very well, for example he take it by road to the famous Bad Camberger event in Germany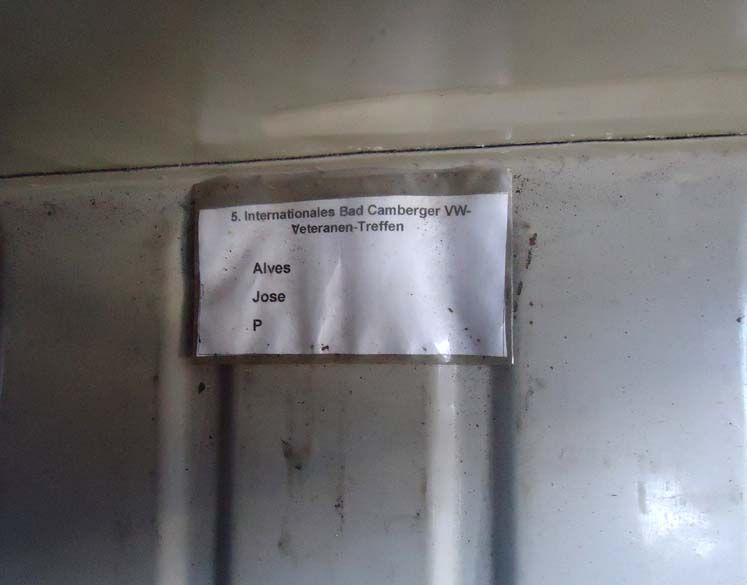 After some years José Alves sell it to one of the biggest portuguese VW Aircooled colectors, and after some more years he buy it again from him.
Now it still in use in small trips around the area, in the day of this photos the entire family (4) arrived in it after lunch in a local restaurant
This Barndoor, have many interesting storys, as when in France the special police corps CRG stop José Alves and his then girlfriend on the road and literaly take of all the interior, looking for something they never found. Probably they was following a false track.
Another interesting fact is that no one knows how did this photos appear in this book cover...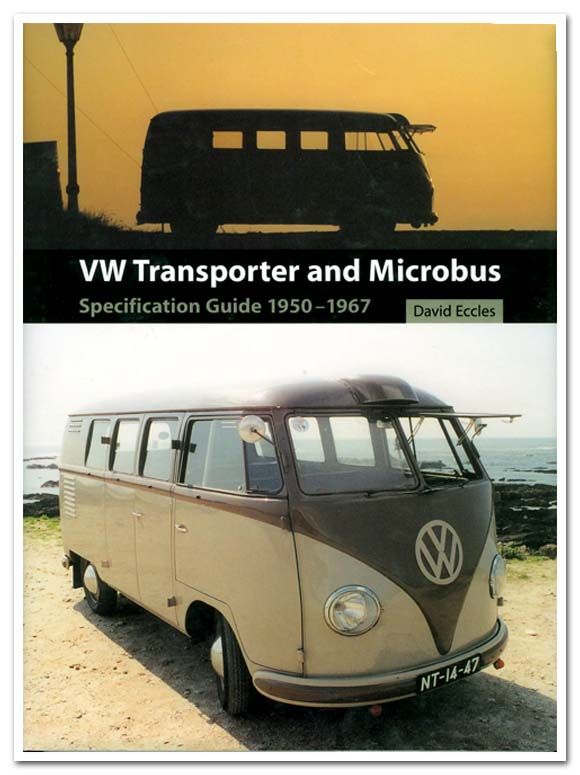 During those visits I take a look to José Alves, projects, a VW Type 1 1967 1500, probably on of the best ever Type 1s, and a Type 3 Fastback, both with, factory fited sunroof and red interiors...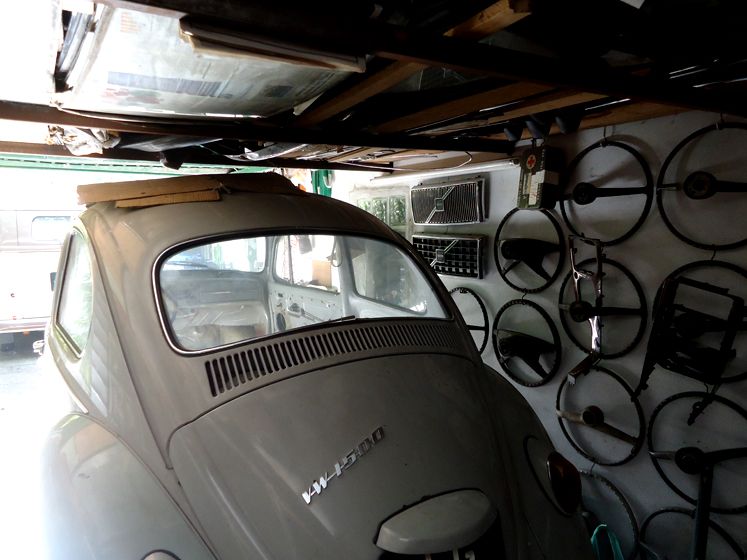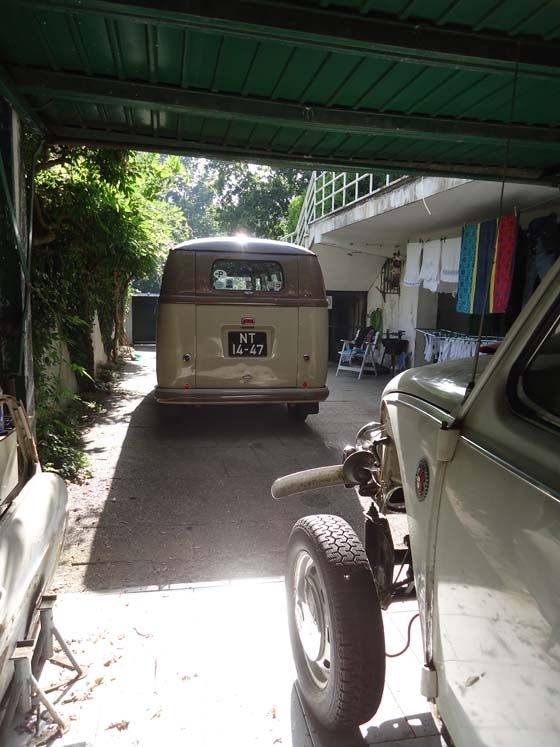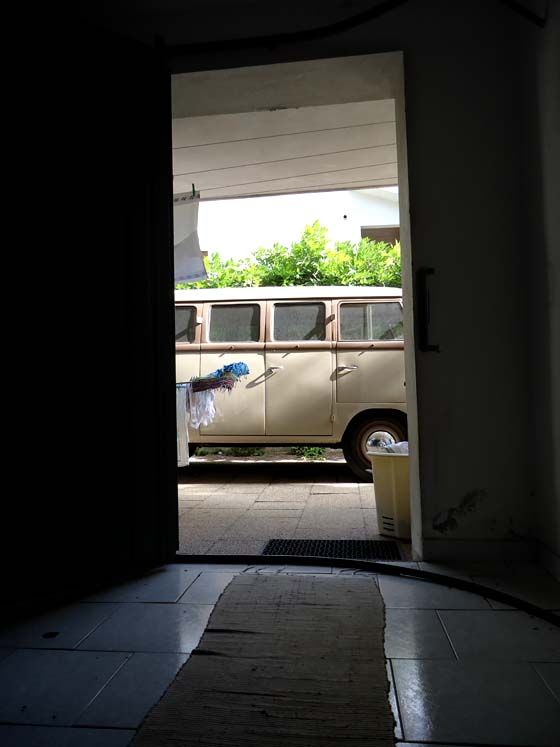 To be continued...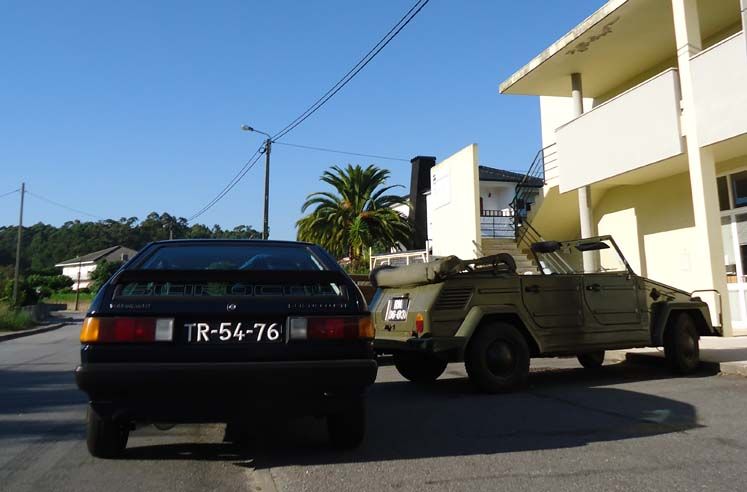 nuno granja