The incredible original 22,000 mile New York to Paris "Great Race"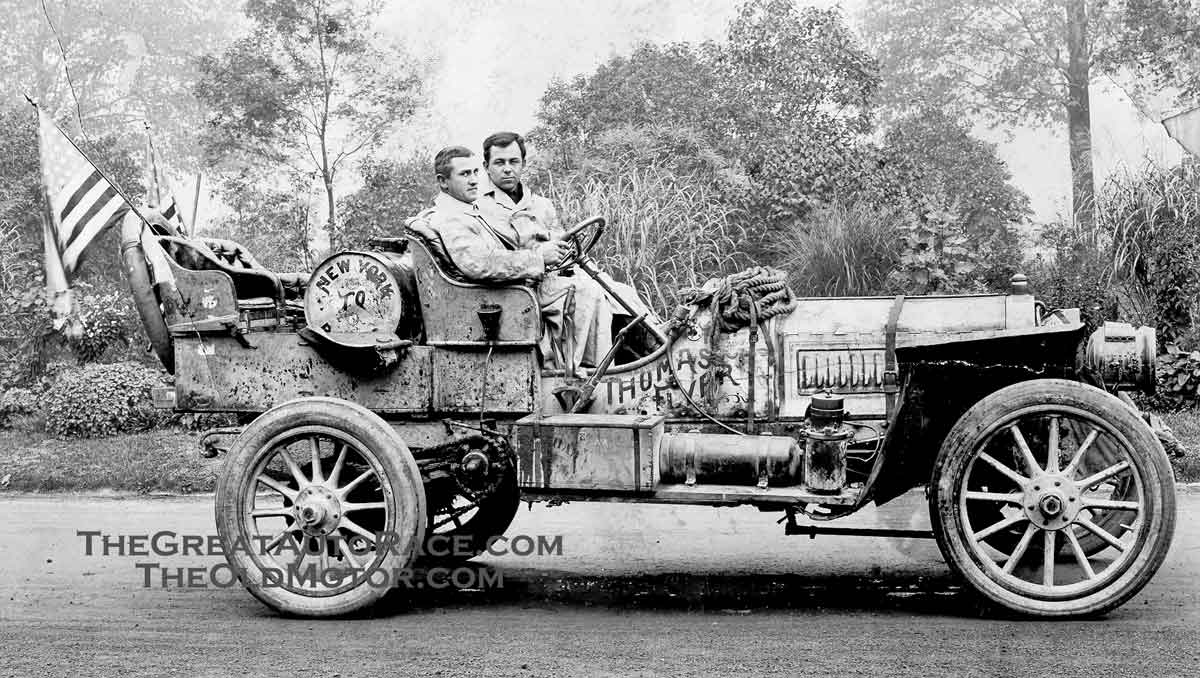 The Old Motor Feature Series – The New York to Paris Great Race of 1908
Starting today and monthly we are going to be running the story of the 22,000 mile race by Jeff Mahl, George N. Schuster's Great Grand Son along with some of his very rare photos. Schuster was the driver for most of the trip and is seen above behind the wheel after the race in New York. Stop by as you are sure enjoy it.