Typical: see another when you're not in yours...
It always happens: I'm in the Scimitar and I see a Beetle coming in the other way. Last night I was in the Beetle and, having not seen another Scimitar for months, I see a mint SE6 coming towards me.
Not that I'm a particularly 'wavy' person, but I do think it's nice to acknowledge another classic on the road - particularly when it's from the same marque, so why am I always in the 'wrong' car?!
Having said that, it's always even worse when you put your hand up at a fellow classic owner before realising that you aren't even in your classic...
Glad I'm not the only one!
This morning, while driving through Clapham in the GSA, I spot a nice late-mode '02 about three cars in front. And a couple of nights ago I saw a mate in his 1602 while I was in the Citroën, likewise the week before last when I noticed a lovely early 2002 auto in Kingston (Atlantik blue, for any fellow colour fetishists) while I was going in the opposite direction in the GSA...
So, I'm in the BMW the day after, determined to see one of the others – having left at about same time, etc – and there was no sign of the BMW, of course, but a lovely black DS on the South Circular...
Chief tea-maker, C&SC
Driving my cars and some similar models seing now and then
I share my daily driving betwen 3 early 80's classics (or youngtimers, it depends of the point of view or country), 2 VW Sciroccos MK2 GTI 1.6L and an Audi Coupe GT MK1 2,3L. As I drive them a lot, when i see another one, "tipicaly" I have more chances of being driving a similar model.
There are a few exceptions as when I was driving a rent-a-car 4WD Toyota at Costa Rica and I spot the (probably) only one Scirocco in the country (you can see the Toyota in the background...), whell this one not in original condition but is a rare find in Central Amreica...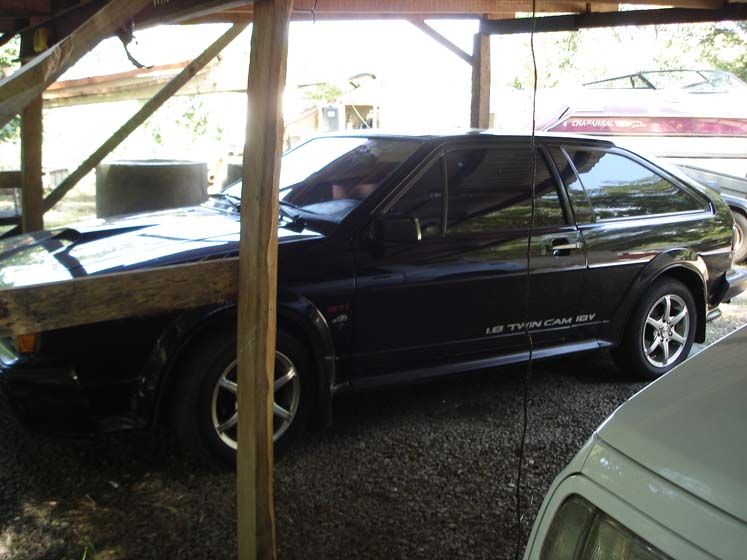 I had the Audi since 2002/2003 and I can only remember of seing another on the road at Portugal, that was a year ago at Lisbon...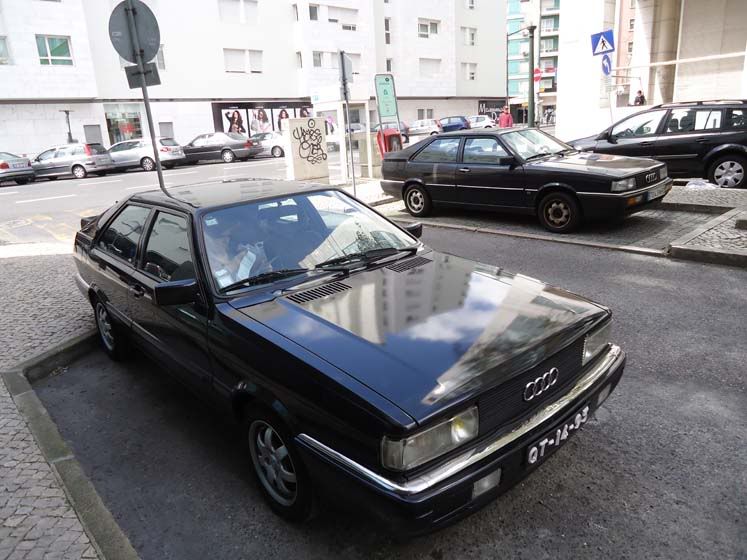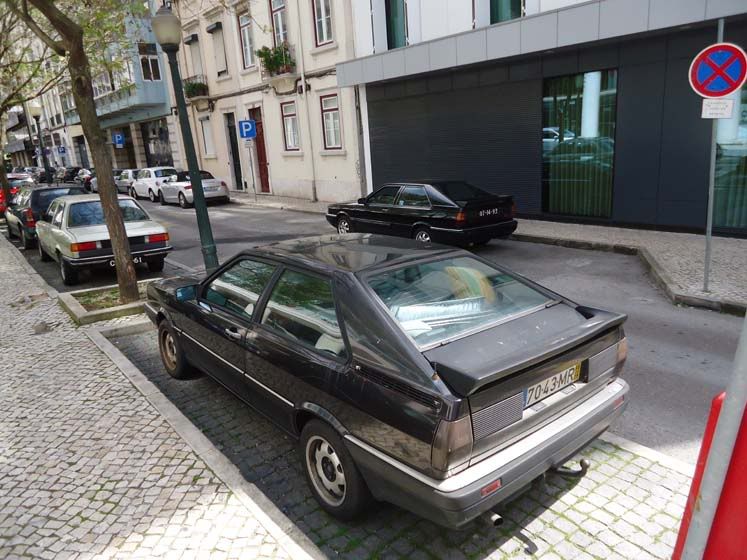 I've seen onother in an autojumble and other on a used car stand. I also brought two (non running condition) more for spares and thats all.
During the 3 trips I have done with it around europe ( one as far as Berlin...) I have crossed a few ones, as this one in Netherlands...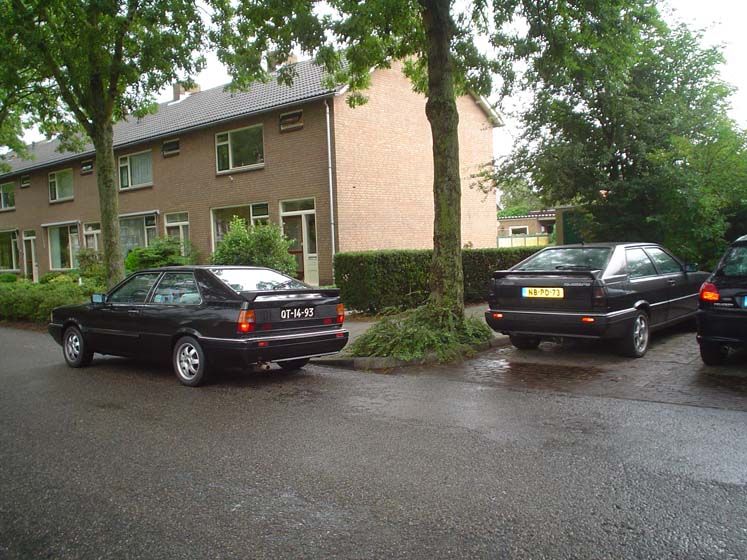 So driving an 80's Audi Coupe is an lonely activity here...
The Sciroco is also a rare car here, but from time to time i see another one...
Here a Scirocco on german plates spotted at Lisbon center... when i was driving the Audi...
But I had crossed a few ones when at the wheell of my onw Sciroccos. This one for sale for sale on the roadside...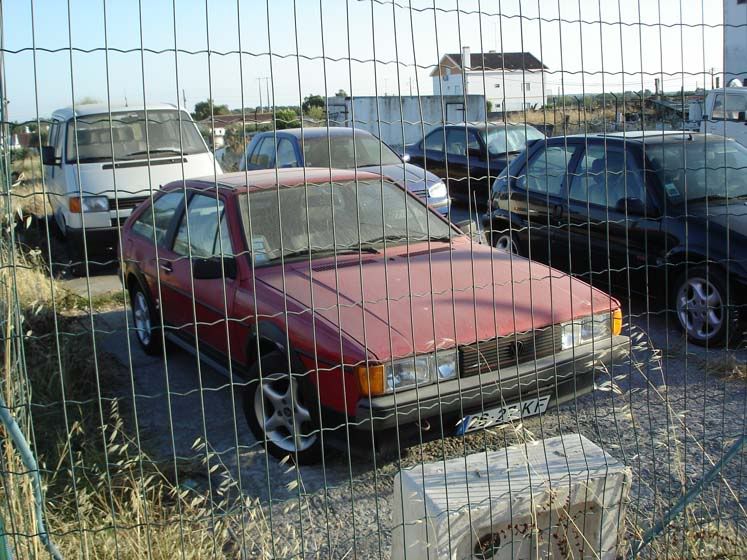 ... another on the road, this one is from my friend MIguel and is in his family since new, but this meeting is purely by hasard...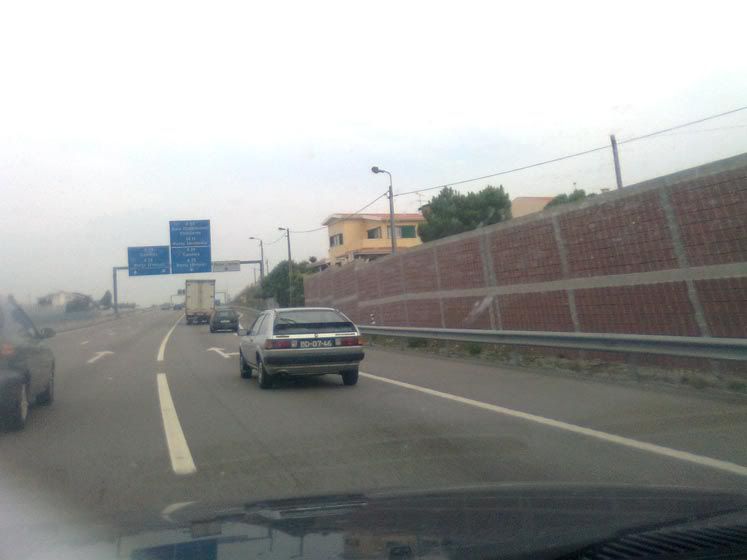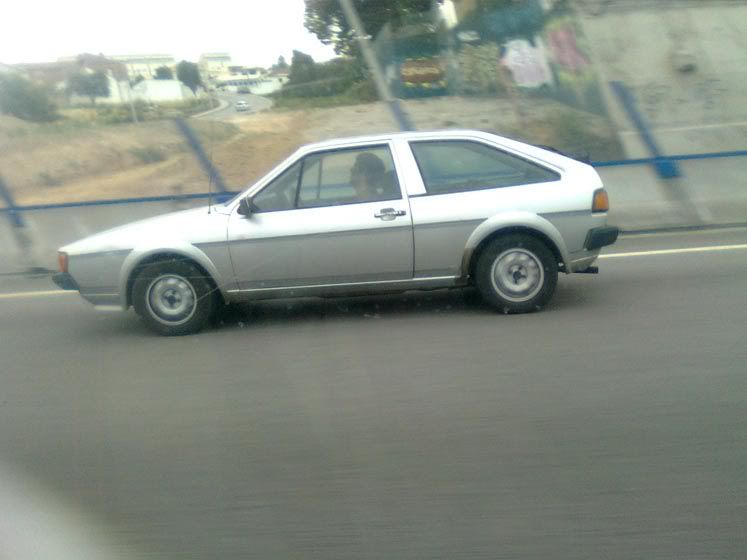 Some times by hasard, there is a Scirocco on the cornner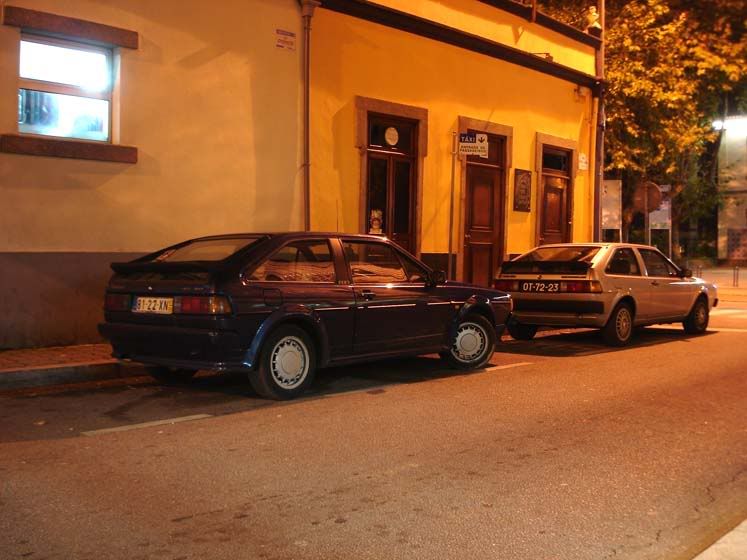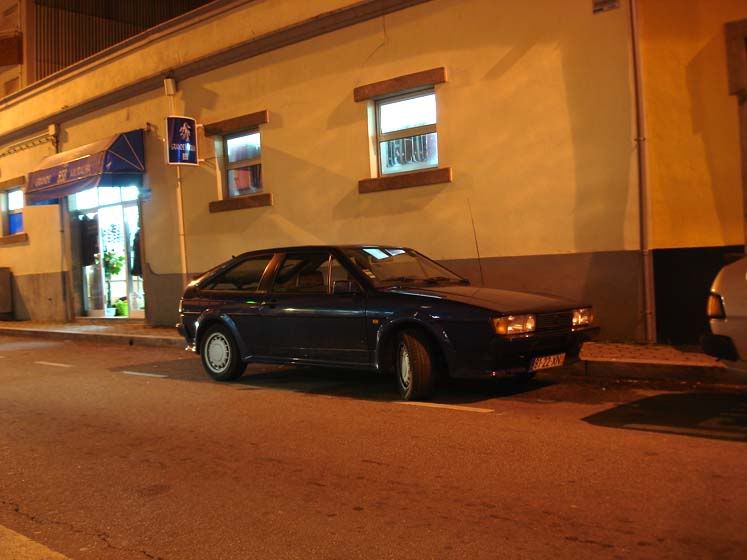 Or two in the same colour at the restaurant car park , when I was dinning with Miguel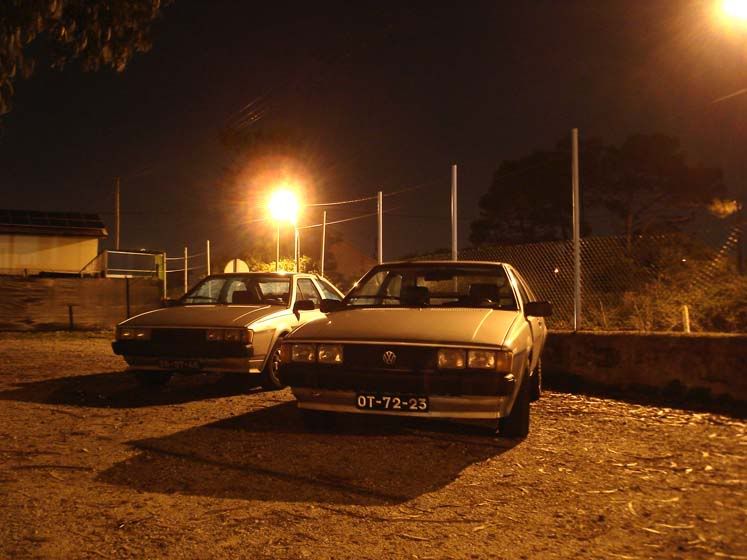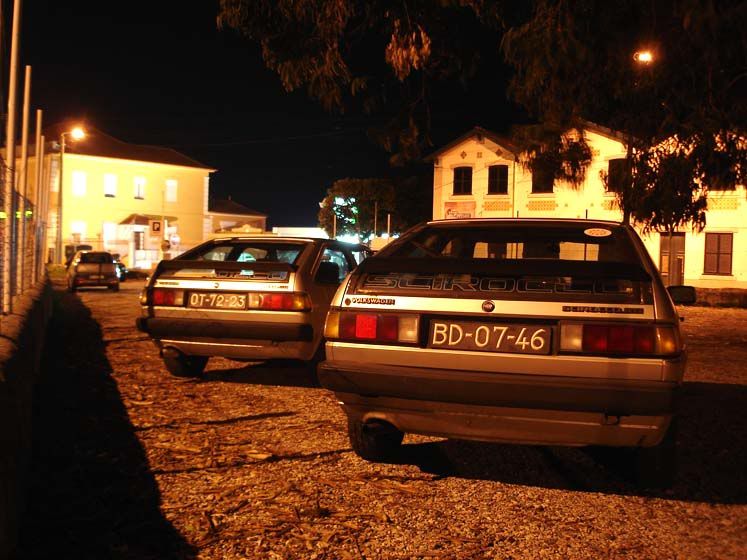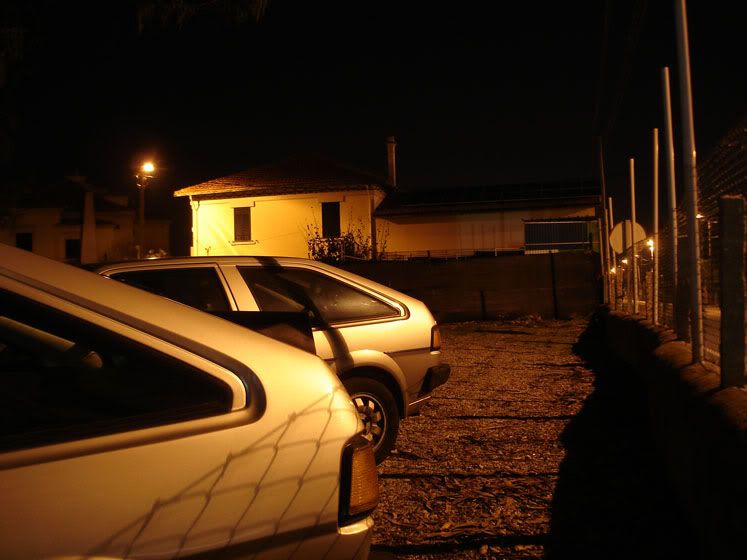 Me and Miguel, we had bought two Sciroccos for spares, so we meet a few times to break them . This time I was driving my blue Scirocco and Miguel his grey. We are some kind of Rocco mob...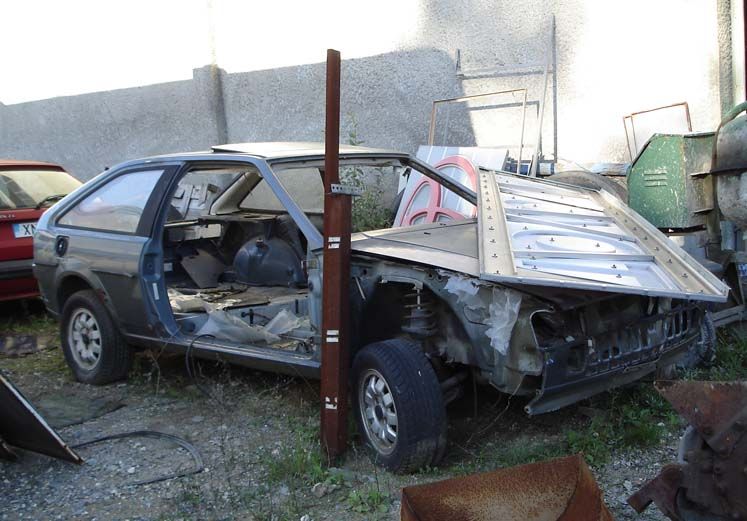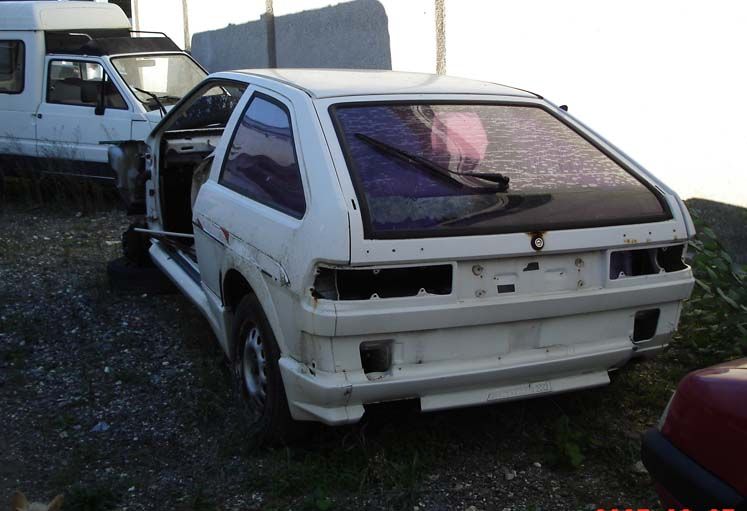 Even the portuguese VW factory invited me and the owner of an MKI to put our cars on display at the factory during the portuguese oficial release of the new model in 2008.
Before the crowd shows up...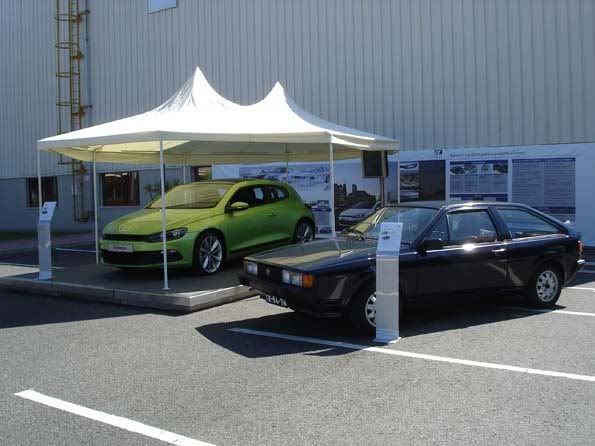 ...and after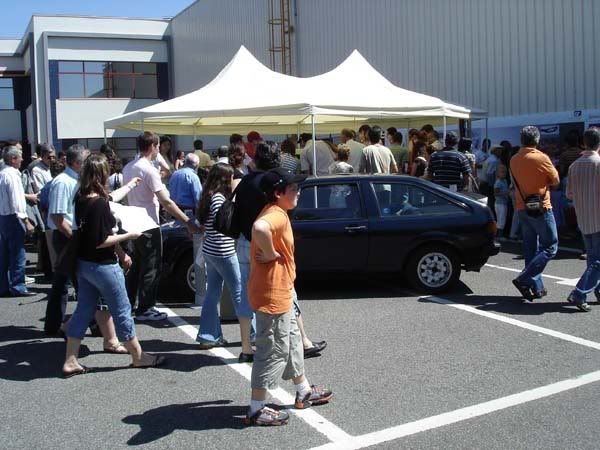 Seing during during the factory tour that VW offer us...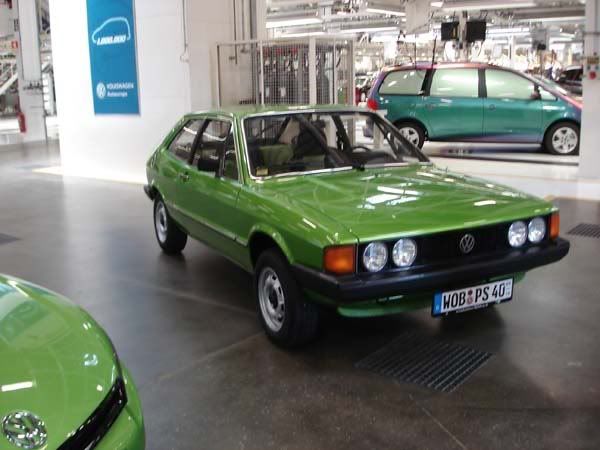 And at the end of the day...
So even if the Scirocco was allways a rare sight here driving it is less solitary activity ...
nuno granja