When did you last seen one of those?
This one is a very strange model and its the first one I see. I even did'nt know its existence until I see this one for sale at the roadside. The seller said is canadian made Pontiac, but to me looks something like "early 80's japanese trying to impress americans dna"...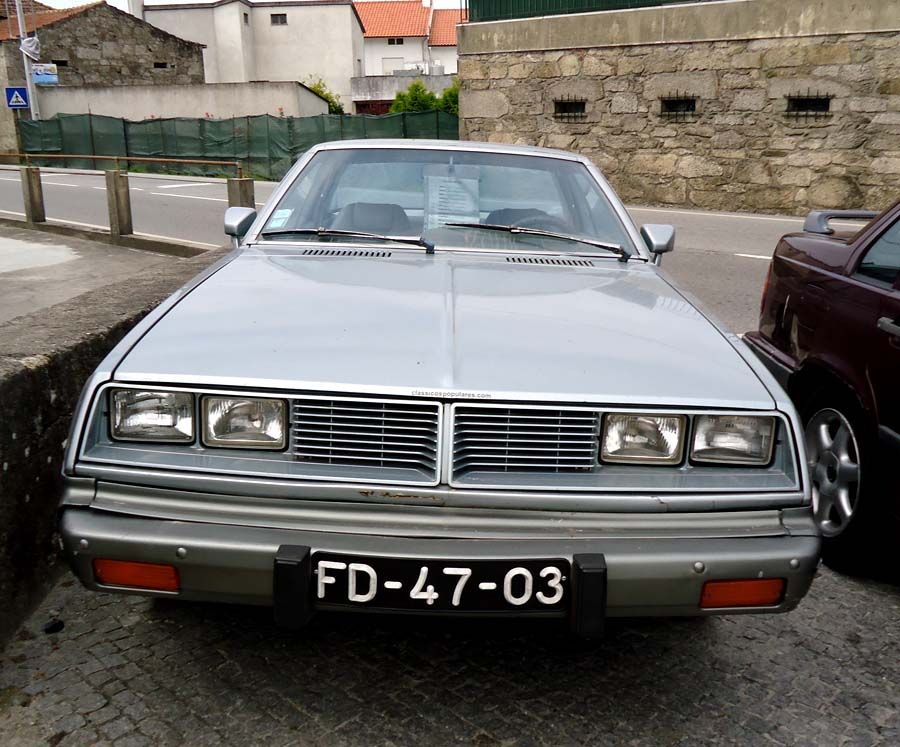 nuno granja
I don't know about any Canadian Pontiacs being exported to Portugal, but what you have there is a Mitsubishi Sigma Scorpion. Here in Australia when the local Chrysler brand ran out of money they introduced a range of Mitsubishis badged as Chrysler models, so from 1977 to '79 this model was the Chrysler GH Sigma Scorpion, but then Chrysler sold all of their Australian business and factory to Mitsubishi, so from '80 on it was sold as a Mitsubishi.
I don't have any photos of my own to upload, but there are plenty on Google images if you want to look it up.
I can't see any connection with a General Motors brand, I think your car seller was misinformed. But it is possible Chrysler in America, or Canada were in business with Mitsubishi at that time. The only clue is the bigger bumpers front and rear that would imply it was made for the American market originally.
Whatever it is, (or was), you will not be losing out if you never see another one!
Chris M.