When did you last seen one of those?
Fresh Catch
A Ford Granada spotted at Portimão, Algarve (south of Portugal) in the beginning of this mounth. Granadas both from 1º or 2º generation never had been popular here, and most of them are diesels. As we are more mediterranic, our "Seenwey's" drive Fiats 131 Super Mirafiori's...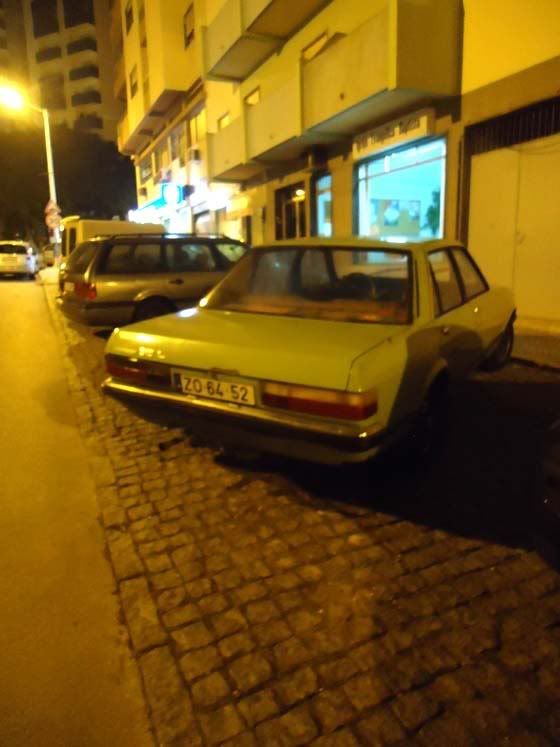 Keep it int the Ford 4 doors rep cars theme, a snap of a "strange" Taunus taken in the beginning of this year, during a business trip in the deep north of Portugal...
nuno granja