Custom cars & paint- jobs " Flamin-Hell !"
Time for some more flames !! How about this state of the art 2012 USA. But where could I get this done in the UK today ? I could do it myself but I sold all my painting gear a couple of years ago and being without a workshop is a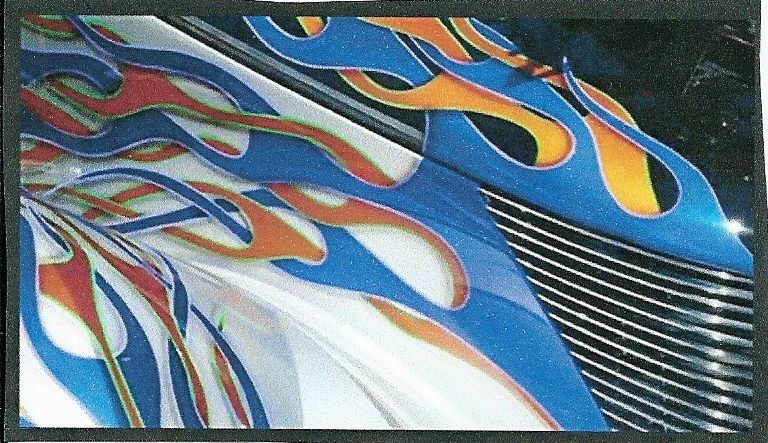 bit of a bind. Not the sort of job to do on the driveway ,
There are several guys doing "proper" paint jobs like these in the UK, one of the most well-known would be ProSign here in Wallington, run by Neil & Mandy Melliard. However, be prepared for spending several thousand pounds for a decent flame job (that 32 was in the region of £4-6K), a full race car paint including signage runs into 5 figures!! But for that you would get state of the art graphics, flames or whatever you desire.