29 VW Kombis For Sale In Lisbon
Hi Chris,
Dont know to much about the seller but...
A few years ago the VW type 2 started to get high values on the portuguese car market. Sudently everybody wants one, it seems that any advert for young people shows one, any teenager boys-band shows one on the videoclip, some young enthusiast discover that they want one since their kinder garden years and even the "Balas & Bolinhos" (some kind of a portuguese "lock stock and two smoking barrels" low cost version) featured one.
And the trend still going strong days, last sunday we (me wife & our twins) went to the supermakert, and among other "presences" there was a Splt Samba made in cardboard, almost 1/1 scale and selling fruit juices...
Theres is one example among many commercials on portuguese tv, in this case, it's from the same juice fruits brand...
http://www.youtube.com/watch?v=kwrfbI6UGbs
Sudently a lot of specialists start to show up and among those the only one with corporate Id and communication strategy is (was?) "Vintage Vans"...
http://www.vintagevans.com.pt/
They came out of the blue, no one knows them in the "old school" aircooled circles, and start to declare their love to the type 2 and all the bla, bla, bla, on the "garagemvw.com", the biggest portuguese aircooled web forum.
Very fast the Type 2 enthusiasts with some knowledge notice some flaws on the vehicles they show and on the specs they talk. When confronted with that they react very badly. For example in my case when they show a early bay from 1969 (round bumpers, round hubcaps, round air intakes, small oval rear lights, no disc brakes) with a late bay front panel ( post-72 with quad indicators placed up near the front intake grills) as 100% original, I made a remark about that , asking if it was dishonesty or just ignorance. I know I was cruel, but everybody was tired about their spech "we are the best and we love those vans". The anwser was very unpolite, and instead of talking about the vehicle specs, they chose the personal atack (they dont know me outside the web...)*
After some identical situations with other members, the last one came when a member notice a pair of transmissions rubber retainers mounted up-side down in one of the Vintage Vans projects and they left the web forum with a victims speach, in a pure "Calimero" syle.
Well that was 4 or 5 years ago and since then as I have no more aircooled VWs, I move to a general classic car web forum.
As I still with strong connections with people with some aircooled circles and with the club, I notice they try a new aproach, with less web presence and more participation in the meetings. A friend of mine, Jorge, who problably is the º 1 portuguese specialist in classic VWs**, say to me they improve a lot the qualtiy and knowledge.
Sudently this advert appears on the web, and most of the VWs are from Vintage Vans stock. We have talked about that in classic car forums, but no one know what appens. I know that a business as they try to put togethet here have a tiny probabilities to have sucess. With all of tha errors the possibilities are even more tiny.
Two examples of Vintage Vans "work". the two tone Split on the left have a very badly homemade copy of US specs bumpers (too high overiders and bar on the front), they allready take of the horrible after market front indicators as seing on the other photo and every boby remark the on the forum. It was announced with an "otiginal 25cv engine", which is not possible in a post "barn-door" series. Probably thei also had changed the rear lights...
The black split pick-up load area floor is made from a tiny metal bought from some metalshop and usualy used to cover barn gates...
Those two splits are very weel know Vintage Vans unsold vehicles.
Portuguese home made bumpers they try to sell as US specs originals, awfull indicators and rear lights...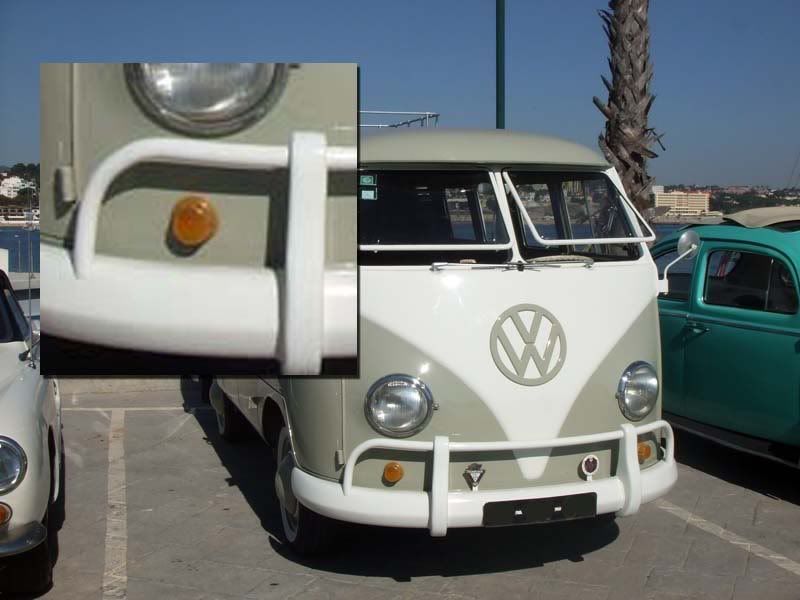 Real US spec bumpers...
nuno granja
*without being pretentious, I'm a very well know among the first generation of VW aircooled enthusiats, and I still have strong friendships among them.
I'm one of the first portuguese to restore completly a type 2 Split back in 89 (if not the first...) and later I had one the best original portuguese Bays (in my friend Jorge words, it was the best original he had see)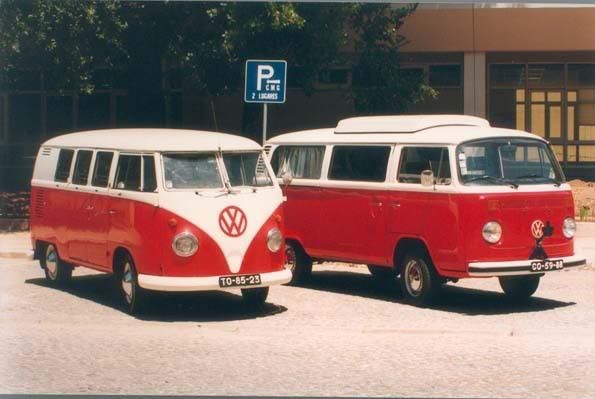 Later in the "liquid colled phase", when VW of Portugal needs a Scirocco MkII to the official presentation of the new model at the Palmela factory, they contact the club and I borrowed my car. Where before the cerimony...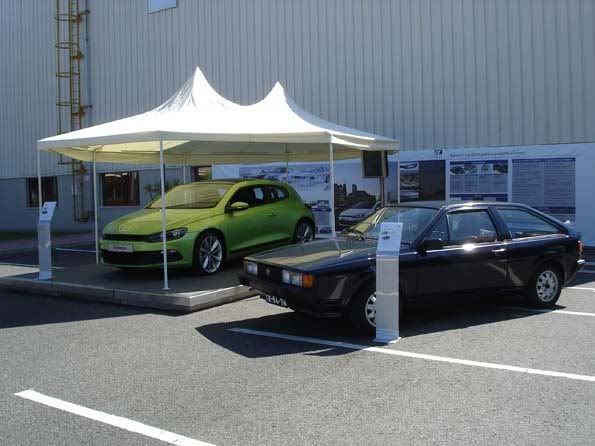 ...and after (it seems that nobody cares about the MkII)...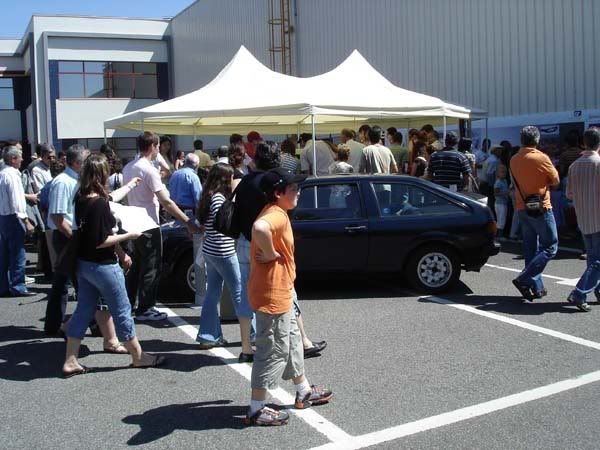 ** Among others my friend Jorge restored a Type 2 Split Samba with world class standarts and the one that is know as the oldest Karmman Ghia survivor, a pré-series models, the first one sold at portugal to Nicha Cabral, the first portuguese F1 driver, ( https://en.wikipedia.org/wiki/Mário_de_Araújo_Cabral ) who use it as his firts competition car. By pure hasard i'm the first aircooled nuts who see it after years under garbage in an Oporto shed, but at the time i did not recognise his rarity. He also "help" SIVA, the portuguese VW importer to restore their BarnDoor Samba...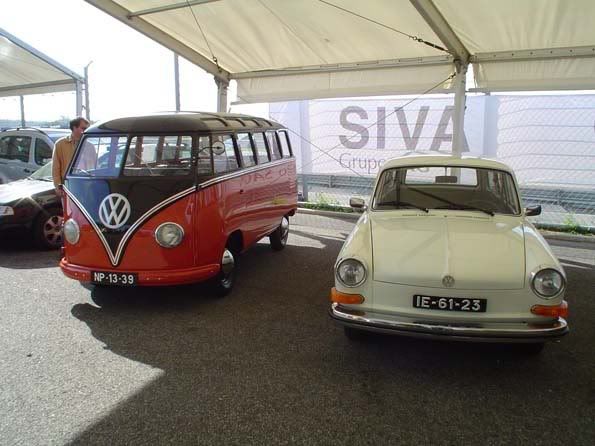 Jorge's 59 Samba, simply perfect!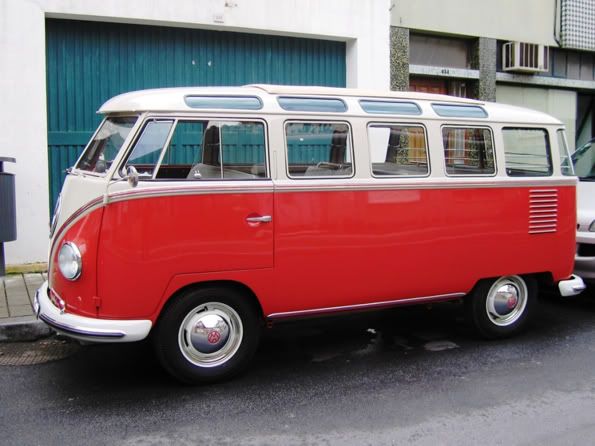 I will be back about the Nicha Cabral Kg...
nuno granja