Can anyone help with identifying a 1920s car?
Hi everybody,
I've found a photograph of my grandad's great-uncle, and he's standing next to a car (that he has apparently just bought). I know the photograph was taken in Britain in 1926 but I just can't identify the car. Could anybody help? Thanks in advance, any help is greatly appreciated! (:

This is the link to the image; http://www.classiccar.com/forum/uploads/FileUpload/42/6f86233ff8240fbdbc8e5c708749ef.jpg
Dodge tourer, mid-twenties, not sure how many would have been imported to England, but here in Australia they were quite common. Had a reputation for being built tough.
Chris M.
Thanks for the help Chris, really appreciate it!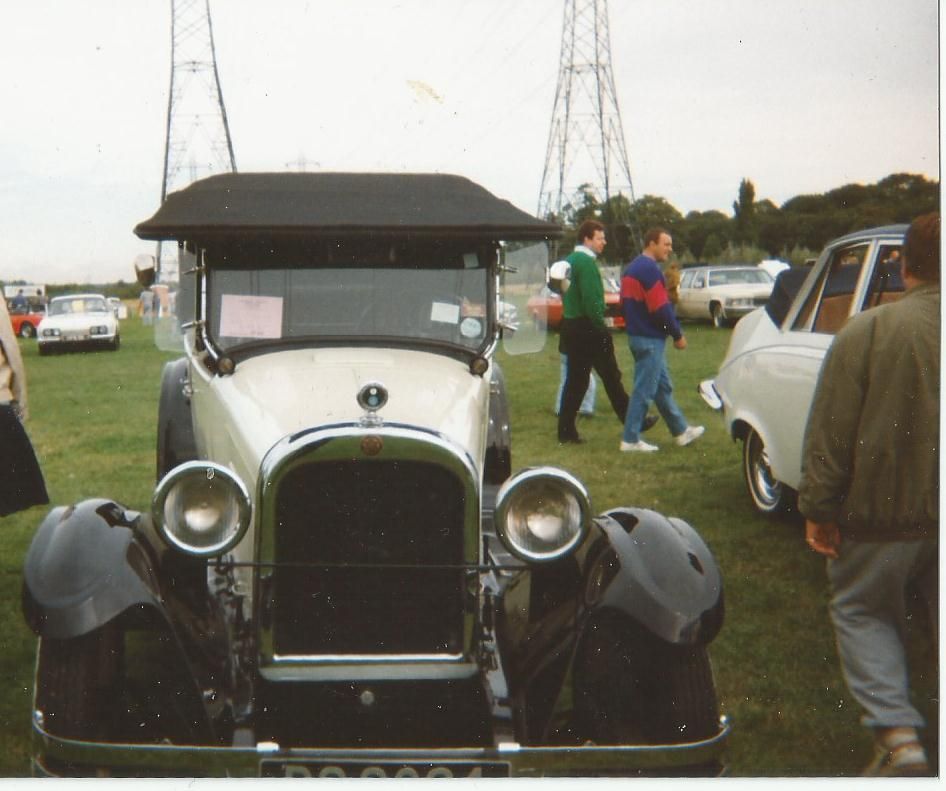 When I still lived near Waltham Abbey this one was being used for wedding hire, hence being next to the 420G powered Daimler with converted Landau rear. Also Scimitar, RS Mexico and Caddy Seville lurking in background, at a late 90s Enfield Pageant.