cross ply versus radial
Hi
I have recently made a short film which hopefully will be helpfull to people that are contemplating fitting radials onto a classic car that left the factory on Crossply tyres,. http://www.youtube.com/watch?v=kx_K8uK7grw&list=UUQySAUDjbtbBI09PtJrTcyQ&index=1&feature=plcp
Basically because we now drive so much on dual carriage ways at over 50mph you are often better with a radial. but importantly a period radial or you will spoil the handling of the car. hopefully the video shows this.
I would like to point out i am not a TV presenter we just did it in my shed with a mobile phone. i have made all sorts of other films that are aimed at being helpful for people to find the right tyre for your car. the video's are on my you tube channel http://www.youtube.com/user/TheLongstoneTyres?feature=watch I hope you find them helpfull
regards
Dougal
Congratulations , That is an excellent video , a great help to the motoring public . I had a bad experience years ago because of bad tyre choice with a Triumph TR2 which had twitchy handling to start with from factory.I went through available choice : Dunlop squealies ,Cinturato's and ended up on premium AVON Turbo speeds which were excellent, however when I came to sell it they were worn out and so I told the purchaser to becareful the car was fussy about its tyres . He was possibly broke ( scraping up the money to buy the car) and ended up fitting some foriegn cheapos ( Lebonese retreads). A short while later while in a sprint race he hit the parapit of a bridge ,rolled end over end many times and broke many bones, photo of end station !!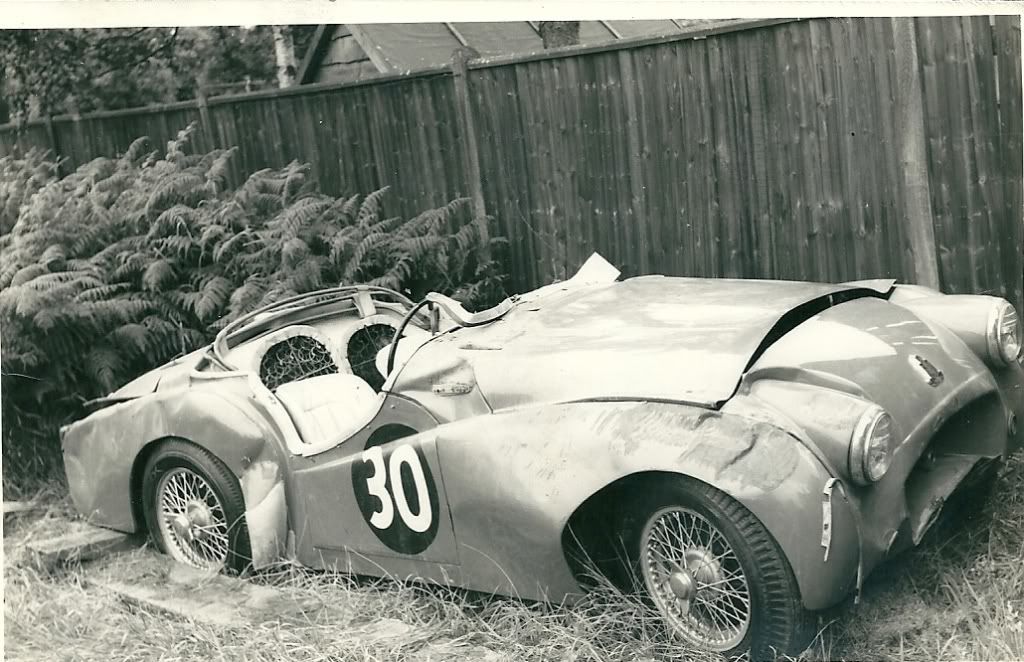 I don't know if the Triumph TR2 (YHA413)was ever rebuilt to reuse ,but here is a photo of the car prior to the incident.