where do you buy c&sc?
Actually I buy CSC at this news agent just around the corner of my Lisbon house. The owner is very friendly indian and even if it's a small news agent, among portuguese titles, he sells a short list of the best international titles as, CSC, Gasoline, 911&Porsche World, Compter Arts, Arts & Projects, Uncut, Courrier International, The Economist, Monocle, National Geographic, etc...
I moved to this Lisbon area 18 months ago and before i lived at downtown area (around 15 blocks away). There I lived close to "Tema", the best news agent in town...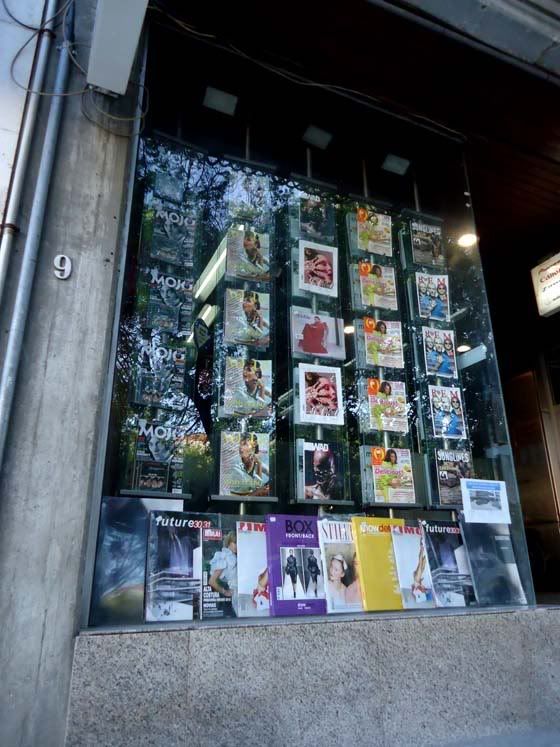 At Tema, the list of the best international titles is bigger and i still going there, as its the only place in town where you can buy among other excellence tittles, "Dona hay", my wife favorite food magazine or "HOW " one of my favorite comunication design magazines.
And there is "Pinto"...
Before I moved to Lisbon a few years ago I used to live at Oporto since i was born. In this town the best news agent is "Pinto" an incredible character who runs "Tabacaria Belas Artes" with is wife Adelaide, on the the same block of the city Library and close the the art shcool.
Everyone in town who have interest in foreing magazines go to Pinto. In the first number of Oporto Time Out magazine, Pinto is on the list of the 100 places you must visit in town. From politics to musicians, from architects to fashion designers, from slot to classic cars or aircraft fans everybody goes there. As I go to Oporto 2 to 3 times every month, I allways visit Pinto and his wife. After more than 20 years as a client I'm from the family.
Inside Pinto's reigns a disorganised organisation that everyboby loves...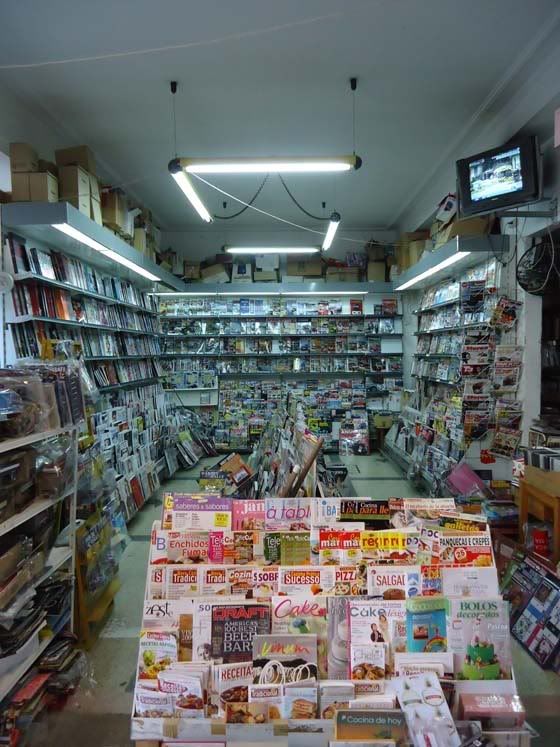 During 13 years Pinto have a small dog around the shop, named "kid", that is famous among costumers by his bad temper.
In Pinto's wife words, curiously Kid only like two costumers, me and an undercover police agent.
nuno granja